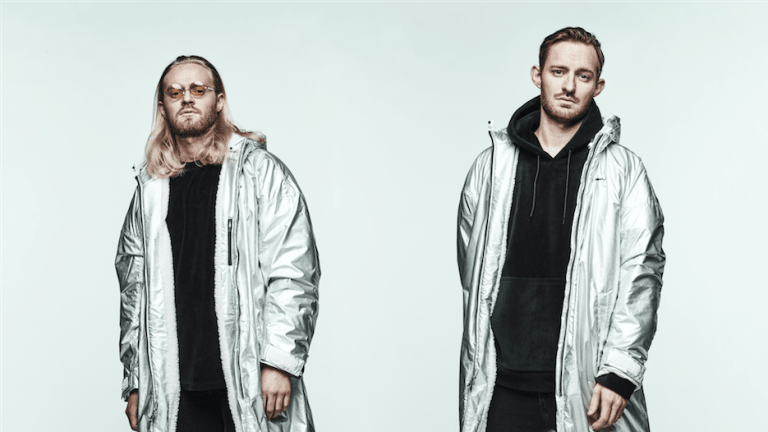 KREAM Teams Up with Eden Prince for New Single "Ain't Thinkin Bout You"
Toplined by U.K. vocalist Louisa, the track is out now through Big Beat Records.
Norwegian duo KREAM are back with a new single, "Ain't Thinkin Bout You," with production assisted by the U.K.-based Eden Prince. Lyricist Louisa, also from the U.K., is featured on the track, which is out through Big Beat Records.
Brothers Daniel and Markus Slettebakken, who make up KREAM, blend their signature pop-infused production style with Prince's unique R&B-infused deep house sound for the song. Louisa's lilting voice floats over the bridge they created, adding an anthemic quality to the track's lyrics. 
Though the track is less than three minutes long, it burns bright with a big room drop and high-energy BPM. The drop is spacey and consistent and features tropical house elements. Though the song lacks a strong drive, it makes up for it with  upbeat energy from a piano-fueled intro and live percussion. 
KREAM have garnered a reputation for their consistent use of live instruments in original music. They released the hit "Decisions" featuring Maia Wright in 2018, and have amassed a following from similar tracks including "Know This Love" featuring Litens and "Drowning." "Taped Up Heart" featuring Clara Mae reached #21 on Billboard's Hot/Dance Electronic chart. 
Eden Prince first shared a song title with the duo when Prince remixed KREAM's single "Deep End" featuring Jhart in 2018. It has over 18 million plays on Spotify. The artist's first original track, "Obvious," came out in 2017 and features vocals from Cassie. 
FOLLOW KREAM:
Facebook: facebook.com/wearekream
Twitter: twitter.com/wearekream
Instagram: instagram.com/wearekream
Soundcloud: soundcloud.com/kreamofficial