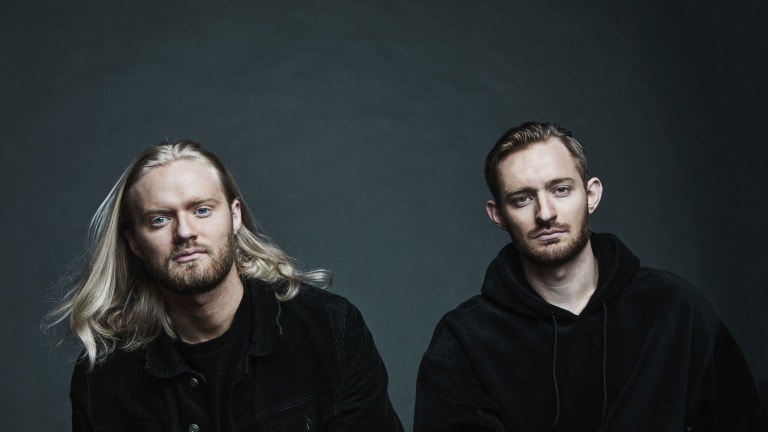 PREMIERE: KREAM & RANI Step out of Shadows in Video for "Go Somewhere"
KREAM & RANI make their debut appearance in the official music video for "Go Somewhere," out now on Big Beat Records.
Chart-dominating Norwegian duo KREAM are back with another hit, this time enlisting the talents of rising star U.K.-based R&B singer RANI for the infectious single, "Go Somewhere." It's out now on Big Beat Records - check out the Premiere via EDM.com!
Comprised of brothers Daniel and Markus Slettebakken, the electronic pop duo has continuously shot their way to the top with an impressive slew of singles and remixes. Following their hit collaboration with Eden Prince, "Ain't Thinkin Bout You" featuring Louisa (which is featured across Spotify and Apple's largest dance playlists), the duo have yet again created another smash dance tune perfectly suited for playlists and dance floors everywhere. Similar to "Ain't Thinkin Bout You," "Go Somewhere" blends together the duo's pop style with the bright, R&B-infused vocals of RANI. 
The vocalist herself is also no stranger to being featured across streaming platforms' most beloved playlists. She was recently featured on Sam Feldt's single, "Post Malone," which has amassed over 50 million streams. Her name can also be found on Spotify's largest playlist, Today's Top Hits, and heard across U.S. pop radio. Adding on to the impressive credits behind this track, "Go Somewhere" is co-written by singer and songwriter Karen Harding, who is most known for her U.K. Top 10 single, "Say Something." Given the impressive expertise behind the track, "Go Somewhere" is bound to be a chart-topping single. 
The single comes along with an official music video showcasing the three artists, as it cuts between RANI being brought to life and singing the melody, while KREAM effortlessly performs the song in a spacious studio arsenal. 
On top of releasing their first music video, the duo will also be making their debut U.S. festival appearance on August 31st at Electric Zoo in NYC for a main stage performance. For ticketing information, visit here. 
Stream or download KREAM & RANI's "Go Somewhere," out on Big Beats Records. 
FOLLOW KREAM:
Facebook: facebook.com/wearekream
Twitter: twitter.com/wearekream
Instagram: instagram.com/wearekream
Soundcloud: soundcloud.com/kreamofficial
FOLLOW RANI:
Facebook: facebook.com/shannonranimusic
Instagram: instagram.com/shannonrani
Website: shannonrani.com/
FOLLOW BIG BEAT RECORDS:
Facebook: facebook.com/wearebigbeat
Instagram: instagram.com/wearebigbeat
Twitter: twitter.com/wearebigbeat
SoundCloud: soundcloud.com/wearebigbeat