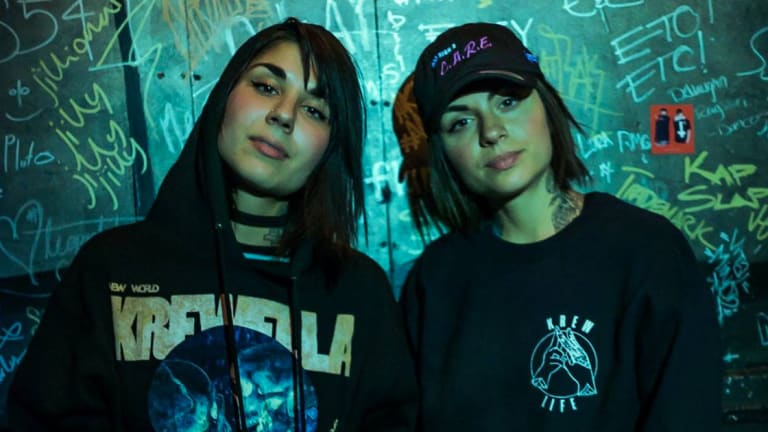 Krewella Explain the Story Behind Their New Track "Mana"
Krewella is back!
Krewella (real names Jahan Yousaf and Yasmine Yousaf) discussed their latest single "Mana" in an interview with Billboard.
Labeled as a "feminist anthem" by the publication, the sisters state they wrote "Mana" last summer in two separate sessions. Filled with organic, Middle Eastern-inspired drums, "Mana" is definitely outside of the ordinary for these two. Within the interview, they break down the writing process of the song, such as it's "opposing dualities." While we could get into it here, you should check it out in their own words. Watch the music video for "Mana" below and find their entire interview with Billboard here.
The Yousaf sisters have had an incredibly prolific career, garnering a massive fanbase from all across the globe. Their recent works include "Next Life" with Adventure Club and Crankdat, "No Regrets" with KSHMR and Yves V, and "Runaway" with Riaz Qadri and Ghulam Ali Qadri. Expect more from the powerhouse duo in the coming months.
H/T: Billboard
FOLLOW KREWELLA:
Website: krewella.com
Facebook: facebook.com/krewella
Instagram: instagram.com/krewella
Twitter: twitter.com/Krewella
Soundcloud: soundcloud.com/krewella