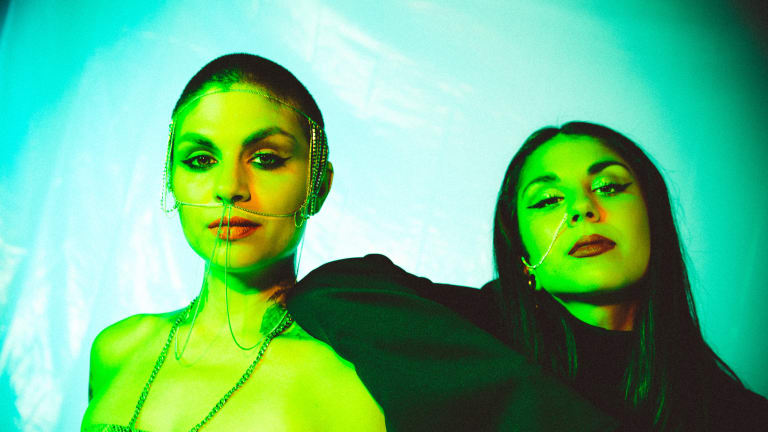 Krewella Announce New Album, Drop Lead Single "Good on You" ft. Nucleya
Krewella are set to drop their first new album in three years when zer0 comes out on January 31st, 2020.
Following up on their last release, "Mana," Krewella are back with new music. In addition to a new single, the duo announced their sophomore album, zer0, which will drop on their Mixed Kids Records in January 2020. 
Jahan and Yasmine Yousaf of Krewella, took some time off for about a year from 2017 to gain a stronger perspective and shape where they wanted to see their project go. This resulted in them coming back with a brand new sound fans have never heard or expected from them before. 
Speaking to Billboard in a detailed interview about the album, the Yousaf sisters revealed how zer0 was a project with global influences since they wanted the fans to feel like they were a part of something much bigger. When asked what to expect from the album, Yasmine summed it up by saying:
"There's a million things right now that feel important, but with this album, we've really tried to scour the globe for influences for collaborators. It's an extremely international project. We just want people to listen to it and feel like they're a part of something really, really big. This project is for the world, it's not just for one place or one market act. We're really excited about that, as you'll be able to hear on "Good On You."
Along with the announcement of the new album, the Yousaf sisters also released a brand new single "Good On You" in collaboration with Indian bass music mainstay Nucleya. The track has a rich Bollywood influence with the dhols, tablas and the catchy hook. Paying tribute to their multicultural upbringing and Pakistani heritage, the track perfectly blends in with Nucleya's Indian roots front and center. 
Dubbed by Vice "the dark princesses of bass" the Yousaf sisters have earned themselves many an accolade. From being named on the Forbes "30 under 30" to having multiple singles on the Billboard Hot 100, the Pakistani-American duo have transformed their sound with the new music and the upcoming album. 
In the recent past, the sister have also recently collaborated and worked with  Adventure Club and Crankdat on "Next Life" and KSHMR and Yves V  "No Regrets," among others.
Pre-save zer0 here and get set for the duo to announce upcoming tour dates in 2020. 
FOLLOW KREWELLA:
Website: krewella.com
Facebook: facebook.com/krewella
Instagram: instagram.com/krewella
Twitter: twitter.com/Krewella
Soundcloud: soundcloud.com/krewella