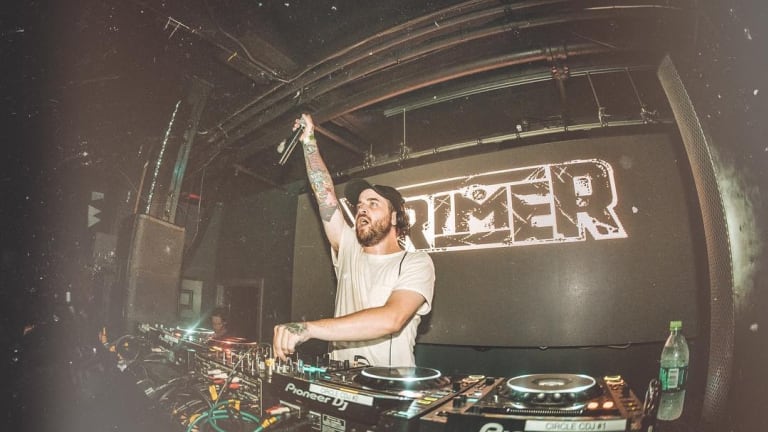 Krimer Releases Apex Legends-Inspired Bass Tune "Bamboozle"
"Bamboozle" is loaded with nods to Apex Legends.
While the world continues to feed their addiction to the hottest video game in the world, Apex Legends, bass music producer Krimer created the perfect song for both moshing and late-night gaming binges. Titled "Bamboozle," the latest from Krimer (real name Simon Bertrand) is a high-energy bass tune that never gives the listener a chance to catch their breath. 
Inspired by a character from the game, fans of the game will enjoy the subtle nods while the headbanging continues. An ominous intro prepares listeners for battle with near-theatrical amounts of tension and suspense from the rising synths. What follows is nothing short of the musical equivalent of an intense battle from the game that is sampled throughout.
Bertrand has made a name for himself in recent times with his growing library of bass heaters. He had collaborated with artists like Kayzo and Riot Ten and is releasing music on SKisM's Never Say Die label. 
"Bamboozle" by Krimer is out now courtesy of Never Say Die. You can download it here.
FOLLOW KRIMER:
Facebook: facebook.com/OfficialKrimer
Twitter: twitter.com/OfficialKrimer
Instagram: instagram.com/krimer_
SoundCloud: soundcloud.com/officialkrimer