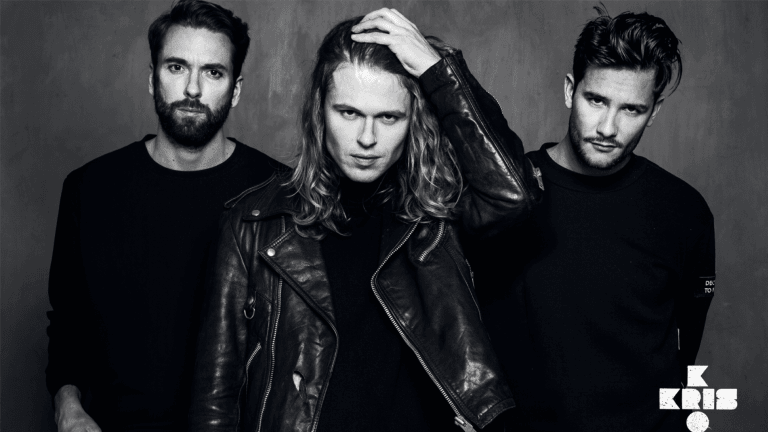 Kris Kross Amsterdam Drops Massive Collaborative Track with Conor Maynard and A Boogie wit da Hoodie, "Ooh Girl"
The new summery hit by Kriss Kross Amsterdam is out now via Big Beat Records.
Worldwide sensation Kris Kross Amsterdam returns to dominate charts and summer playlists with their massive, new collaborative single, "Ooh Girl," featuring Conor Maynard and A Boogie wit da Hoodie. Fans may remember the last time the trio teamed up with powerful singer and songwriter, Conor Maynard, for the summer 2018 hit single, "Whenever," which has since amassed over 250 million streams on Spotify and YouTube.
To complete the unstoppable trifecta of talent is the soaring US rapper, A Boogie wit da Hoodie. Known for his unmatchable skills, the Bronx-born rapper has garnered over 6.4 billion career streams while Hoodie SZN, his late 2018 album, peaked at #1 on the Billboard 200, as well as achieving RIAA-Certified Platinum status.
"Ooh Girl" is an unforgettable blend of addictive pop chorus melodies and sultry R&B rhythms. The track samples a classic R&B hit, "Ooh Boy" by Rose Royce, which was recorded in 1977. Kris Kross Amsterdam transforms this timeless sample into a completely unique and refreshing sound, guaranteed to delight any listener in the late-night, summery mood. 
The record comes way with an official lyric video, which is complete with tropical animations and bright colors to match the groovy pop-track. 
Stream or download "Ooh Girl" today! 
FOLLOW KRIS KROSS AMSTERDAM:
Facebook: facebook.com/kriskrossamsterdam
Instagram: instagram.com/kriskrossamsterdam
Twitter: twitter.com/kriskrossadam
SoundCloud: soundcloud.com/kriskrossamsterdam
FOLLOW BOOGIE WIT DA HOODIE:
Facebook: facebook.com/ArtistHBTL
Instagram: instagram.com/ArtistHBTL
Twitter: twitter.com/ArtistHBTL
SoundCloud: soundcloud.com/a-boogie-wit-da-hoodie
FOLLOW CONOR MAYNARD:
Facebook: facebook.com/ConorMaynard
Twitter: twitter.com/ConorMaynard
Instagram: instagram.com/ConorMaynard
SoundCloud: soundcloud.com/ConorMaynard
FOLLOW BIG BEAT RECORDS:
Facebook: facebook.com/wearebigbeat
Instagram: instagram.com/wearebigbeat
Twitter: twitter.com/wearebigbeat
SoundCloud: soundcloud.com/wearebigbeat