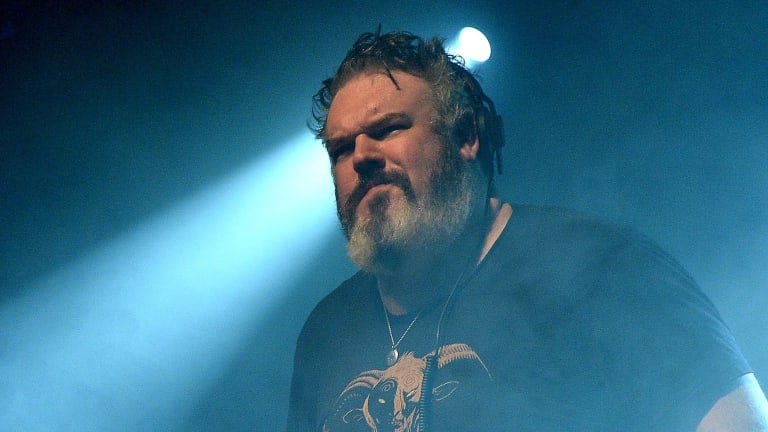 Game of Thrones' Hodor Releases Progressive House Track "Life Is Too Short"
Kristian Nairn and Alex Graham are here for you progressive fans.
Remember Hodor from Game of Thrones? Well, for over 20 years he's been known in Ireland as one of the top house DJs. Kristian Nairn, the actor who plays him, is looking to expand his reach with his latest track "Life Is Too Short" with the help of Alex Graham and REALPROG. The track is a reboot of the classic Hole In One single of the same name from the '80s. Nairn and Graham bring it up to 2019 with a progressive house makeover. 
Fans of the genre will enjoy the addicting synth work that is sure to get you in a hypnotic state. The pair pay homage to the famous lead by keeping it at the forefront of the track. It has all the atmospheric and tension-building elements needed for a solid progressive house hit. Through in those drums and club goers are set to vibe the night away. Life's too short not to dance. 
Nairn has been touring the globe over the past several years delivering his famous Rave of Thrones parties. The show is set to take place in New York right in time for the series finale of Game of Thrones this April. What better way to pregame everyone's favorite show then with Hodor himself! 
FOLLOW KRISTIAN NAIRN:
Facebook: facebook.com/kristiannairnofficial
Twitter: twitter.com/kristiannairn
Instagram: instagram.com/kristiannairn
SoundCloud: soundcloud.com/kristiannairn