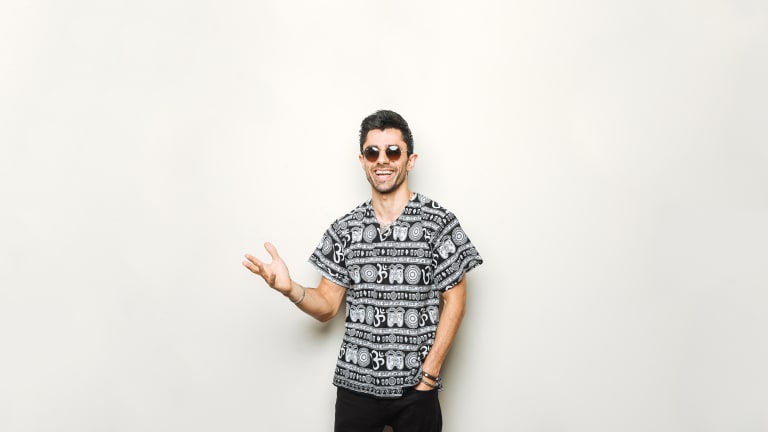 KSHMR Releases His First Compilation EP, Dharma: Sounds of Summer
The EP features Timmy Trumpet, Yoel Lewis, Krism, Funk Machine and more.
Electronic musician, producer and DJ, KSHMR (real name Niles Hollowell-Dhar) has officially dropped the first compilation album from his record label, Dharma Worldwide. Dharma: Sounds of Summer is a 15-track LP that features international artists Yoel Lewis, Aquadrop, Krism, Funk Machine, Timmy Trumpet, and many more. 
Dhar is well known for the globally-influenced flair he adds to his production. He highlights those roots and blends them into house, techno, and funk throughout this LP. 
"The People" with Timmy Trumpet is dark and Indian inspired with a big room sound. "AFRO Dreams" makes you feel like your on a journey through the Sahara desert. "AGRIPPAS" is a funky techno track delivered by YOEL LEWIS. Another standout is NEVERGLOW x NSSND's track "AVENA." The rippling synths will get you moving all summer long. 
Dhar, a Berkely, California native, has been a key figure in the industry for years now. He won the highest audio-visual act award for DJ Mag's Top 100 DJs in 2017. He also curated his own headlining Orchestral Experience which he performed at a sold-out show in NYC at the famed Avant Gardner. 
Prior to that show, he hosted a "Lesson's of Dharma: Live" workshop alongside opening acts Jetfire and TROYAK, and has previously hosted master classes at Berklee College Music as well as headlined festivals such as Tomorrowland, EDC Las Vegas, and Coachella.
He recently dropped a track with KAAZE titled "Devil Inside Me" released on his record label, Dharma Worldwide. 
FOLLOW KSHMR
Facebook: facebook.com/KSHMRmusic
Instagram: instagram.com/kshmr
Twitter: twitter.com/KSHMRmusic
SoundCloud: soundcloud.com/kshmr