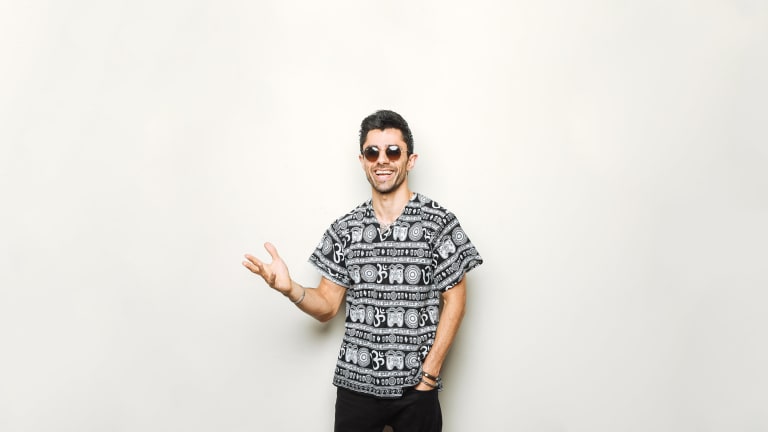 KSHMR and KAAZE Link Up On "Devil Inside Me" ft. Karra
This release was made for the festival stage
KSHMR is back with another anthemic power track that is sure to be featured on setlists worldwide this festival season. He joined forces with Swedish DJ and producer KAAZE on the new single "Devil Inside Me" featuring vocals by Karra. It's the perfect follow up to KSHMR's melodic single "No Regrets" which featured Yves V and Krewella. 
The track opens with Karra's theatrical vocals as the high-energy drop booms its way to the forefront. It exhibits an Indian flair in the production which undoubtedly stems from KSHMR's roots and has become his trademark sound. It transitions into a group chant break that will get crowds belting along. If you are looking for a track to jump uncontrollably to, look no further. 
Niles Hollowell-Dhar A.K.A KSHMR hails from Berkely, California. He's coming off a recent sold-out performance in NYC in which he debuted his orchestral experience to the fans. In 2017 he received the award for Best Live Act by DJ Mag and came in at #18 on the DJ Mag Top 100 list in 2018. His live performance is not one you want to miss. If you get the opportunity to catch him while he's touring around Europe, North America, and Asia this summer, do it. 
Mick Kastenholt A.K.A. KAAZE has been a mainstay on Revealed Recordings, Hardwell's label. His last track with the label head "This Is Love" has clocked in close to 9 million Spotify streams since it's release last year. 
"Devil Inside Me" is out now on Dharma Worldwide. 
FOLLOW KSHMR
Facebook: facebook.com/KSHMRmusic
Instagram: instagram.com/kshmr
Twitter: twitter.com/KSHMRmusic
SoundCloud: soundcloud.com/kshmr
FOLLOW KAAZE
Facebook: facebook.com/kaazeofficial/ 
Instagram: twitter.com/iamKAAZE
Twitter: instagram.com/iamkaaze