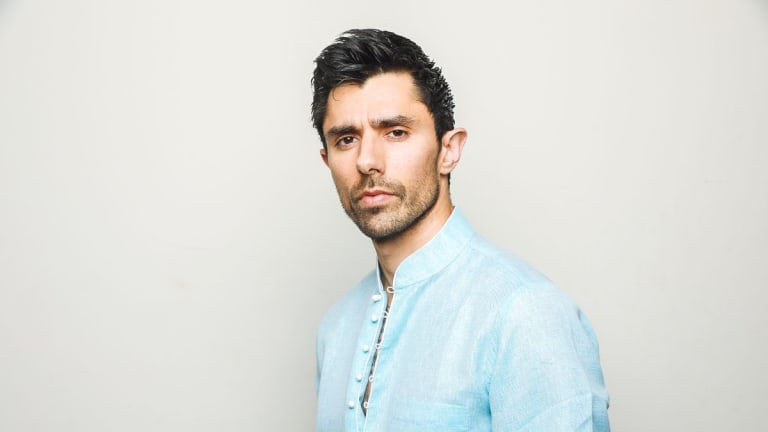 KSHMR and Lost Stories Bring Us "Bombay Dreams" ft. Kavita Seth
The three artists deliver a dreamy Middle Eastern inspired house track
Global superstar KSHMR has joined forces with the Mumbai duo Lost Souls on "Bombay Dreams". The track delivers the listener a melodic track to lull you into a sweet globally inspired future bass groove. With the help of Indian vocalist Kavita Seth, the single becomes a beautiful melding of electronic and traditional Middle Eastern flair. 
The track is built around a catchy Indian guitar and drum beat with flutes highlighted in throughout the drop. We see Lost Souls' style shine with the melodic breakdowns in between. The producers then use the sitar to guide the listener straight into their "Bombay Dreams."
"The Lost Brothers are my brothers, my favorite producers from India," said KSHMR of the collaboration. "I'm so proud to finally have a song together and the vocals of Kavita Seth made it absolutely magical."
KSHMR (real name Niles Hollowell-Dhar) has been making waves in the global electronic market since 2014.  He recently dropped his four-track Paradesi EP to high praises. The Berkley native is also the originator of Dharma Worldwide. The website is an online space for producers and includes tutorials, sample packs, and other resources to benefit the artists and improve their craft.
Lost Stories, (real names Prayag Mehta and Rishab Joshi) are the duo out of Mumbai, India who have helped take the Asian market to the forefront of the electronic industry. Their debut release was on Tiësto's Black Hole Recordings and they become the first Indian act to play at Tomorrowland and Mysteryland. They recently released a track with the aforementioned Smith on KSHMR's imprint Dharma Worldwide titled "Mahi."
FOLLOW KSHMR:
Facebook: facebook.com/KSHMRmusic
Instagram: instagram.com/kshmr
Twitter: twitter.com/KSHMRmusic
SoundCloud: soundcloud.com/kshmr
FOLLOW LOST STORIES:
Facebook: facebook.com/loststoriesmusic
Instagram: instagram.com/loststoriesmusic
Twitter: twitter.com/theloststories
SoundCloud: soundcloud.com/loststories