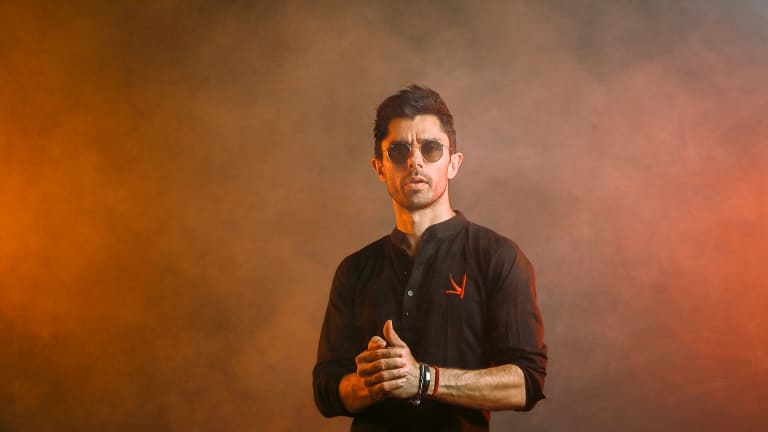 Global Music Super-Producer KSHMR Releases The Eclectic "Paradesi EP"
KSHMR makes waves with this massive EP.
KSHMR (real name Niles Hollowell-Dhar) is back with his new four-track Paradesi EP. In a short animated clip shared to his Twitter, he describes the EP as an origin story to the world of KSHMR. As expected, it's a beautifully cinematic, global-influenced production with a more experimental sound then we've heard from him before. 
Two of the four tracks are reimagined versions of previous tracks he's released. The first being "JAMMU," which originally came out back in 2015. The Paradesi edition is slowed down with more emphasis on the guitar work. The second is "Kashmir", which also was released back in 2015. The original is a classic big room mainstage single that was debuted on Tiësto's Club Life, Vol.4 - New York City. The new version has an edgier 2019 feel with a funky bounce to it. The final track is a new song titled Delhi. It brings Dahl back to his big room house sound.
Dhar, the Berkley-native, is coming off the successful release of "Devil Inside Me," a collaboration with KAAZE. He recently launched his Dharma Worldwide website which creates an online space for producers and includes tutorials, sample packs, and other resources to benefit the artists and improve their craft. 
FOLLOW KSHMR:
Facebook: facebook.com/KSHMRmusic
Instagram: instagram.com/kshmr
Twitter: twitter.com/KSHMRmusic
SoundCloud: soundcloud.com/kshmr