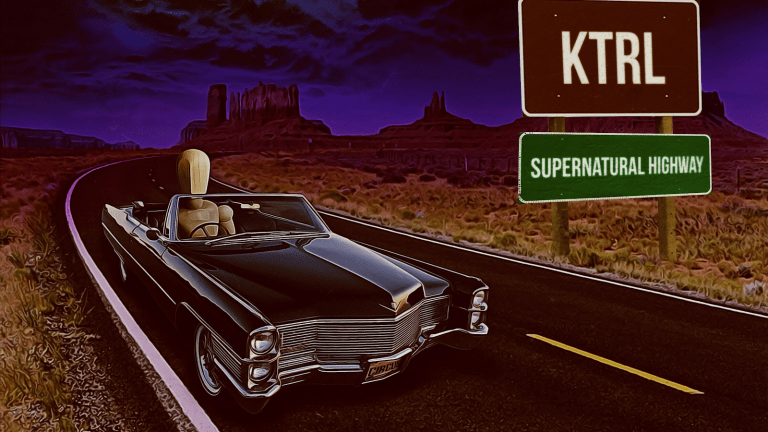 KTRL's Supernatural Highway EP Takes Us on a Dark and Gritty Journey
KTRL follows up his debut Twisted EP on Circus Records with a dark and sinister EP titled Supernatural Highway.
Born in Chicago, KTRL (real name Adam Kishanov) has been rising in the ranks of bass music for quite some time now. Kishanov has released music on a wide variety of distinguished labels such as Pantheon, Buygore, Brooklyn Fire, and of course, Circus Records. We've had our eye on him since his Pantheon release of "Track 01" with YOOKiE in 2016, and he's only gotten better since.
As a direct follow-up to his 2018 debut EP Twisted with Circus Records, KTRL just released his second Circus EP, Supernatural Highway. His latest offering cements his place as a member of the Circus family. It bestows upon his loyal fans yet another excellent body of work that will see him through the Circus 10-Year Anniversary Tour and beyond.
Supernatural Highway introduces two brand new tracks, "Caution" and "Dementia," alongside the two excellent singles released in January and March of this year. "Caution" is a dark and gritty tune with heavy industrial overtones and an emphasis on the spooky, evil-feeling side of bass music. "Dementia" is a collaboration with the Floridian twosome Archiived, and it's certainly true to its name. The track feels like a deep-dive into an altered consciousness overcome with insanity. Sinister, almost-alien sound-design is paired with a haunting and disjointed melody that at first listen feels like total chaos.
The lead single, "Loading," is a massive, bass-bending monster of a tune produced in collaboration with Joystick. Feeling like a cruise down a haunted highway, "Loading" has a grungy groove that will have you bobbing your head all the while still succumbing to the inevitably bass face-inducing beat.
Finally, the second single, "Detached," is also true to its name and will leave the listener in a sonic purgatory completely detached from reality. An overwhelming heavy-hitter of a tune, "Detached" combines the measured use of suspense-building negative space with a punchy, explosive beats and a surreal, malevolent melody.
Stream or Download Supernatural Highway today.
FOLLOW KTRL:
Facebook: facebook.com/ktrlyourmind
Twitter: twitter.com/ktrlyourmind
Instagram: instagram.com/ktrlofficial
SoundCloud: soundcloud.com/ktrl
FOLLOW CIRCUS RECORDS
Facebook: facebook.com/circusrecords
Twitter: twitter.com/circus_records
SoundCloud: soundcloud.com/circusrecords
Instagram: instagram.com/circusrecords