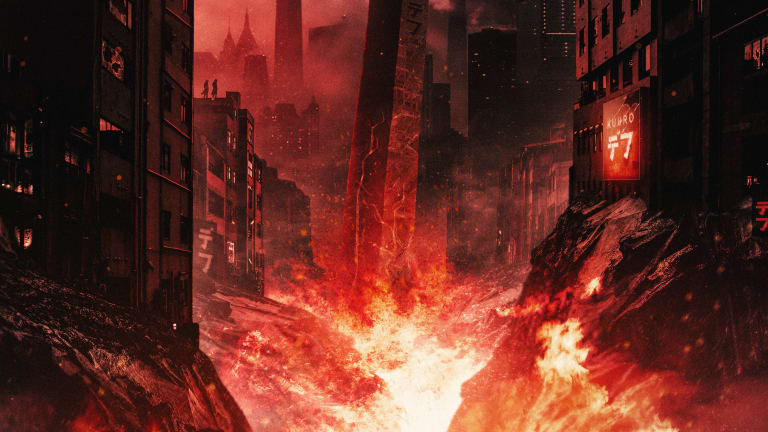 KUURO Bring the Flames with Sinister Indie Release "Inferno"
Prepare to be burned in KUURO's inferno.
Artists release go-to club hits all of the time, but not quite like KUURO. The Seattle & Amsterdam based duo bring the flames in their second release of 2019, "Inferno." 
"Inferno" comes as an independent release shortly after their successful cover of Post Malone's "Better Now" last month. Furthermore, they wrapped up a 20-date tour with appearances in festivals like Lollapalooza, Electric Zoo, Veld Festival, Summer Camp, Beyond Wonderland, and many more. This menacing new track heats things up after the mellow yet edgy "Better Now" cover by bringing an exceptional blend of their trademark trap and moombahton sound.
With the trap-like beginning, "Inferno" opens with a sliding melody and moody pads. KUURO's signature percussive elements shine through, especially during the build. The implementation of somewhat African-sounding percussion diversifies the drop even more. The brass stabs only add a sharper edge to this fired up bass sword. The second drop comes around the corner and smacks you with an untamed moombahton groove. It's not over- or under-done; it's just right.  
"'Inferno' went through quite a few iterations, but eventually came together as a the eclectic mix of genres that it is," states Luke Shipstad, one half of KUURO. "It's been a favorite of ours to play out at shows for a while now, and highly anticipated by fans, so we finally felt like the time was right to share our return to moombah with everyone," added Jordin Post, the other half of KUURO. 
"Inferno" was released on February 15th and is available on all digital platforms. Additionally, KUURO are providing the release as a free download via ToneDen. 
FOLLOW KUURO:
Facebook: facebook.com/kuuromusic
Twitter: twitter.com/kuuromusic
Instagram: instagram.com/kuuromusic
SoundCloud: soundcloud.com/kuuromusic