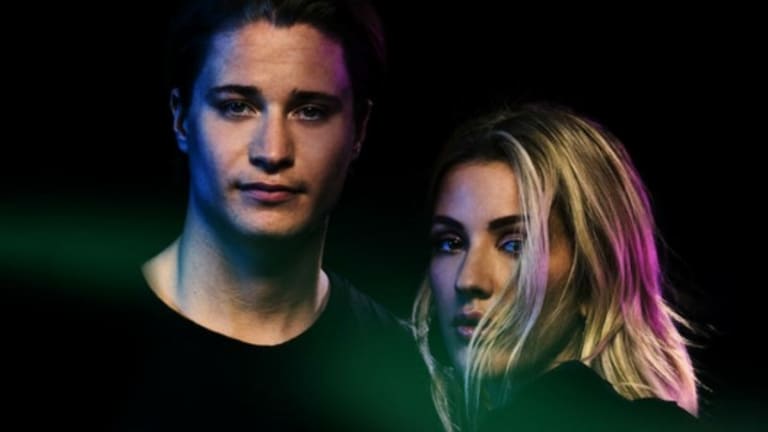 Kygo & Ellie Goulding Strike Gold Their 'First Time' Collaborating! [LISTEN]
The much awaited Kygo and Ellie Goulding collaboration "First Time" is now out! Listen to it right here!
Earlier this week when we saw the Norwegian tropical hit maker, Kygo, and British songstress, Ellie Goulding, take to their social media to announce a collaboration, it definitely had us stoked! Like what could possibly NOT be perfect about this? With his pleasing tunes and her smokey and stunning voice, it seemed like a match made in heaven. And well, that's pretty much what happened!
Talking about Goulding, this is her first single in sometime, following "Still Falling For You" which was featured on the Bridget Jones's Baby soundtrack. This EDM-Pop goddess however is pretty well known for her amazing collaborations in the world of dance music with Calvin Harris (Remember the "I Need Your Love" riff stuck in your mind for days on end?) and just last year with Major Lazer. So obviously, when the news of "First Time" with Kygo was out, the excitement levels were totally peaking!
Kygo himself on the other hand seems to be on a roll, dishing out hit after hit - from his super collaboration with pop diva Selena Gomez on "It Ain't me" to "First Time" featuring the sultry vocals of Goulding! Earlier this spring, Kygo took the stage at Ultra Music Festival in Miami to perform a 'Special Guest' slot on the main stage right before Martin Garrix's prime time 9.55pm slot on Friday. He used this time well starting out with the resounding beats of It Ain't Me and went on to follow it up with two brand new singles called "Never Let You Go" and "Kids In Love."
Kygo's latest endeavor "First Time" kicks off with a haunting signature Kygo riff, which we're sure is going to play on in our minds for a good time now (damn you earworm!) and goes on with Goulding's sultry and almost angelic voice telling the nostalgic tale of young love. As the track progresses, we hear Goulding reminiscing over a former love, back when "...the middle finger was a peace sign" as she sings. Though now separated, the fond memories coupled with the fact that if fate were to favor them, she sings, "We were young and now I'm older...But I'd do it all again."
All in all, this misty-eyed reminiscent look at adolescent love has most of us getting nostalgic with a story that hits close to home! Goulding sure knows how to work her way around a synth melody as her voice lilts strong above a subtle, building beat.
Kygo's cool house stylings amped up with Goulding's soulful vocals rounds up as one of the best thing we've heard in a while now! And we have no doubt that the combined forces of these superstars will steadily see this track make its way to the top of charts in no time.
Behold the power of KyGoulding!