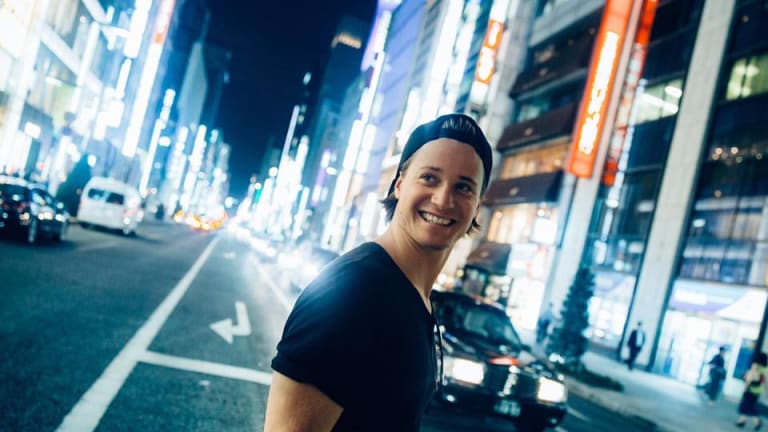 Kygo Drops Music Video for "Not Ok" Featuring Chelsea Cutler
The video depicts social media escapism.
Kygo (real name Kyrre Gørvell-Dahll) has released a powerful music video for his song "Not Ok" featuring Chelsea Cutler.
Directed by Sarah Bahbah, the music video for "Not Ok" focuses on escapism within our image-obsessed culture. The uplifting guitar riff and catchy vocals are paired well with the bright, pink filter and glitter of the video. Bahbah has also enlisted a notable cast for the video, including Dominique Perry from HBO's Insecure and Gia Gunn from RuPaul's Drag Race. 
Bahbah further elaborated that the video conveys the idea that social media is used as a way for us to escape real life by covering things up with "cheap glitter" and "fake gold," saying:
"Our desire to stay connected has formed a dependency on social media, a dependency that actually weakens our connection. Curated personalities become the ones we focus on, covering our scars with cheap glitter and painting our bruises with fake gold by way of escaping from our internal struggles. This music film is a reminder to step away from escapism and step inwards to self. Although we are creatures of connection, many have learnt to play the characters constructed by social media. In the midst of all the projected individual experiences, sometimes the most authentic and calming thing that can be done is to check in with yourself, take a breath, and call upon the ones you trust."
Gørvell-Dahll's wildly successful career seems to have no endpoint. After dropping his debut album Cloud Nine in 2016, the Norwegian DJ/producer has gone on to release numerous successful singles including "It Ain't Me" with Selena Gomez and "First Time" with Ellie Goulding. In 2017, Gørvell-Dahll released his second album Kids In Love. Last week, Gørvell-Dahll released "Higher Love" with Whitney Houston after teaming up with her estate to orchestrate the release.
FOLLOW KYGO
Facebook: facebook.com/kygoofficial
Instagram: instagram.com/kygomusic/
Twitter: twitter.com/KygoMusic
SoundCloud: soundcloud.com/kygo