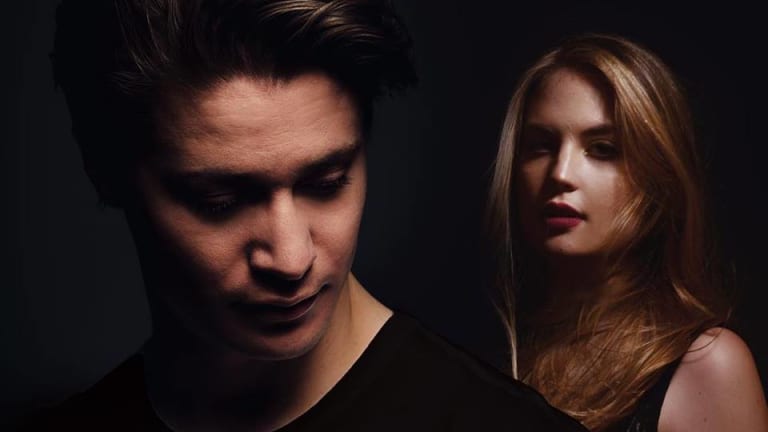 Kygo Releases First New Song of 2019, "Think About You" ft. Valerie Broussard
The one that got away.
After teasing its impending arrival on social media throughout the past week, global superstar DJ/producer Kyrre Gørvell-Dahll - A.K.A. Kygo - has unveiled a new song titled "Think About You" today via Sony Music Sweden/Ultra Records/RCA Records. The track features Valerie Broussard who is newly signed to Dahll's Palm Tree Records/RCA Records. This marks his first release of 2019 and precedes more music to come very soon. 
The track pairs ethereal piano and a propulsive neon beat with a dynamic and vibrant vocal performance from Broussard. You feel her heartbreak while he simultaneously uplifts you from that sadness with those bright synths. "Think About You" culminates on a feeling of blissful nostalgia in its bright and bold hook. It's a beautiful amalgamation of pop, electro, house, and trance. The Norwegian superstar is back and better than ever with this release. 
Dahll was crowned Spotify's Breakout Artist of 2015, as songs including "Firestone" featuring Conrad Sewell and "Stole The Show" featuring Parson James (which was certified gold or platinum in sixteen countries) helped him become the fastest artist to reach one billion streams on Spotify. Continuing his success, he released "It Ain't Me" with Selena Gomez which reached the top 10 on the Billboard Hot 100 and has amassed over 816 million Spotify streams to date. 
"Think About You" arrives on the heels of "Happy Now" featuring Swedish hitmaker Sandro Cavazza. Already, "Happy Now" has amassed over 119 million Spotify streams and 44 million YouTube views on the music video. 
Born and raised in Philadelphia, Broussard's music has been featured on a number of hit TV shows, including Lucifer, Pretty Little Liars, Marvel's Inhumans and Netflix's Chilling Adventures of Sabrina as well as commercials for Cadillac, HBO, SYFY and FOX. Valerie has just signed to Palm Tree Records/RCA Records and is featured on League of Legends/Riot Games year start campaign 'Awaken,' having already done over 25 million views in two weeks. 
FOLLOW KYGO:
Facebook: facebook.com/kygoofficial
Twitter: twitter.com/KygoMusic
Instagram: instagram.com/kygomusic/
Soundcloud: soundcloud.com/kygo
FOLLOW VALERIE BROUSSARD:
Facebook: facebook.com/valeriebroussardmusic
Twitter: twitter.com/vrbroussard
Instagram: instagram.com/valerie.broussard/
Soundcloud: soundcloud.com/vrbroussard/tracks