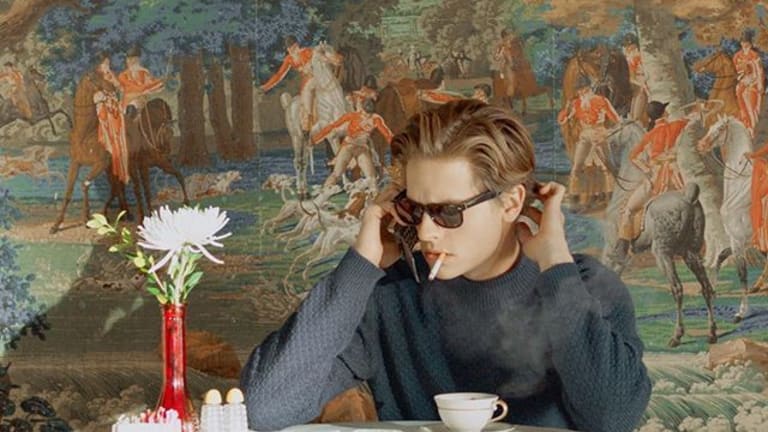 Kygo Releases New Video for "Think About You" ft. Dylan Sprouse and Khadijha Red Thunder by Sarah Bahbah
Kygo enlisted the help of Instafamous artist Sarah Bahbah.
Just last week, Kygo released his first track of 2019 with Valerie Broussard entitled "Think About You." It's a beautiful song speaking on lovers looking back on a past relationship. To help convey this message, 26-year-old Australian-born, Palestinian artist, Sarah Bahbah was brought in to deliver an aesthetically pleasing depiction featuring actors Dylan Sprouse and Khadijha Red Thunder.
Fans may recognize Bahbah from Instagram, where she's garnered a following of over 900 thousand admiring her use of beautiful people in cinematic styled shoots accompanied by a brief subtitle of inner dialogue. She took her signature style and translated that for her first ever music video. It's not a surprise the young artist entered into the music video game after last years controversy when Selena Gomez seemingly copied her style with the video "Back To You."
Bahbah is known to explore themes of love, sex, and fear of commitment which is why pairing her with this single was a match made in heaven. The vintage aesthetic works beautifully with "Think About You," a song that also conveys a feeling of blissful nostalgia. The video features Sprouse watching a film depicting his love affair with Thunder and the ultimate demise when one partner becomes smothered. You feel the heartbreak in the song and it plays out beautifully on screen. 
Check out the video debut below. 
FOLLOW KYGO:
Facebook: facebook.com/kygoofficial
Twitter: twitter.com/KygoMusic
Instagram: instagram.com/kygomusic/
Soundcloud: soundcloud.com/kygo
FOLLOW VALERIE BROUSSARD:
Facebook: facebook.com/valeriebroussardmusic
Twitter: twitter.com/vrbroussard
Instagram: instagram.com/valerie.broussard/
Soundcloud: soundcloud.com/vrbroussard/tracks
FOLLOW SARAH BAHBAH:
Twitter: twitter.com/sarahbahbah
Instagram: instagram.com/sarahbahbah