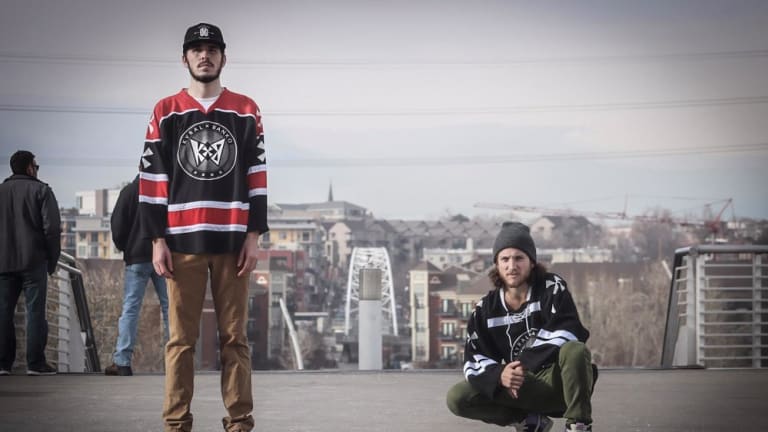 Kyral x Banko & FLY Release Hip-Hop-Heavy  "Calculate" [Premiere]
Your list of artists to watch in 2019 just got longer.
Chicago native producers Kyral x Banko continue to make an impact on the experimental trap music world with their latest offering, "Calculate." The single culminates a year of growth for the rising duo who continue to align with key tastemakers in the bass music scene. With releases on Jadu Dala, UZ's Quality Goods Records and an official remix for Jantsen, Kyral x Banko have kept their growing audience hooked on their genre-bending sound. 
Embracing dark hip-hop influences, "Calculate" represents a logical evolution in Kyral x Banko's sonic journey. Fellow producer FLY joins them, adding a unique twist of tribal rhythms and percussion to the arrangement. 
Rapper $K joins the producers, showcasing his effortless flow. Last year, $K earned the spotlight after joining the elusive XXYYXX on "I Don't." Today, the L.A. songwriter is preparing for his debut album set for release early next year. If his past work is any indication, he'll be an artist to watch. 
Despite the holiday lull, Kyral x Banko, FLY, and $K are wasting no time in reminding listeners why they're worthy of the spotlight in 2019. Check out their collaborative offering "Calculate," available now.
FOLLOW Kyral x Banko:
Facebook: facebook.com/kyralxbanko
Twitter: twitter.com/kyralxbanko
Instagram: instagram.com/kyralxbanko
SoundCloud: soundcloud.com/kyralxbanko
FOLLOW FLY:
Facebook: facebook.com/flybassmusic
Twitter: twitter.com/flybassmusic
Instagram: instagram.com/flybassmusic
SoundCloud: soundcloud.com/flybassmusic
FOLLOW $K:
Twitter: twitter.com/rikkdarulah
Instagram: instagram.com/rikkdarulah
SoundCloud: soundcloud.com/333sk