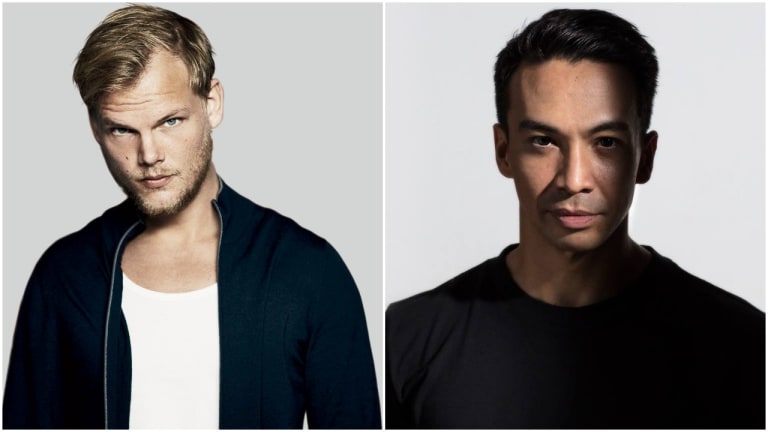 Laidback Luke Delivers Main Stage-Friendly Remix of "SOS" by Avicii
Another one of Avicii's posthumous singles has gotten reimagined.
Now that Tiësto has broken the seal and remixed Avicii's "Tough Love," perhaps others will be more inclined to follow suit. Laidback Luke has, in any event. He has offered up his own remix of "SOS" featuring Aloe Blacc, the other single posthumously released by the late DJ/producer.
Whereas the source material's tropical-sounding melody gave it a distinct measure of dance-pop appeal, the rendition delivered by Laidback Luke (real name Lucas Cornelis van Scheppingen) is better suited for the main stage. Between its invigorating buildup and euphoric drop, his remix has all the right ingredients for heavy festival circulation.
Both "SOS" and "Tough Love" are entries on the tracklist of Tim, an album Avicii (real name Tim Bergling) had mostly finished prior to his untimely passing. All proceeds from the album will be donated to the Tim Bergling Foundation, an organization launched by his family to support suicide prevention and mental health awareness initiatives, as well as other charitable causes.
Tim by Avicii is expected to arrive in full on June 8th, 2019.
H/T: Dancing Astronaut
Follow Laidback Luke:
Facebook: facebook.com/OfficialLaidbackluke
Twitter: twitter.com/LaidbackLuke
Instagram: instagram.com/laidbackluke
SoundCloud: soundcloud.com/laidbackluke