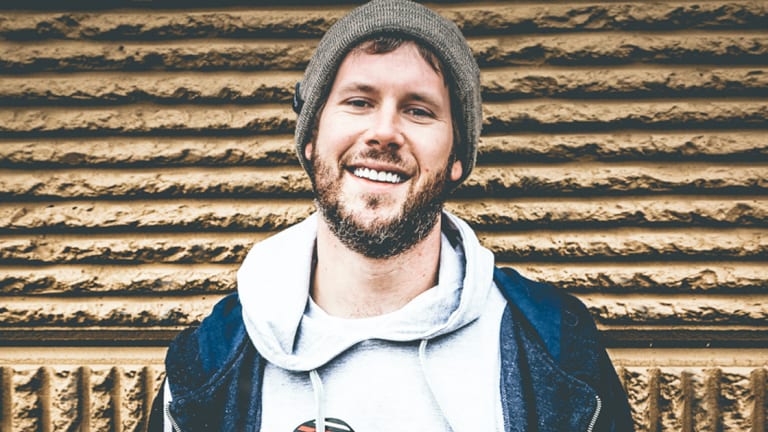 Late Night Radio Releases Lead Single "In My Mind" from His Upcoming Album, Sunday
A mix of funk, soul and electronic music, "In My Mind" is perfect for those lazy Sundays.
Late Night Radio's newest electro-funk release, "In My Mind," is not only a groovy and soulful track - it's also pretty empowering. With lush guitar riffs that bring you back to better times and Julianna Reed's smooth delivery of the lyrics, it's no wonder why. 
And those of you who are fans of Chromeo, Cut Copy and maybe even Big Gigantic and Gramatik will definitely dig this funky tune.
Although the track is upbeat and all of the instruments create a fun and happy sound, the most positive aspect of the whole song is the lyrics. The chorus alone is a confidence booster:
"You can put up a wall, but I'll climb 'til I find a way. They can tell me I'm wrong and I'll try just another day. You can talk all you want but you'll hear what I've got to say. You can push 'til I fall and I'll rise until I fly away."
Of course, the rest of the lyrics also relay the same message of not giving up and letting other people bring you down too - which is something we all need to hear every once in a while to keep us going. 
This especially rings true for Alex Medellin, the man behind Late Night Radio and one of Denver's newest sensations. Growing up, Medellin studied piano and guitar, but it wasn't until 2011 that he started his music career scoring commercials and online videos. After that he bounced from one place to the other, going from New Orleans to Austin to Temecula and finally in settling down in Colorado where he started producing and releasing his own original tracks full time by 2014. 
Not to say that during those traveling years he didn't release any music. He released quite a few EPs including Concrete College in 2012, Far Into the Night in 2013, Soap Box in 2014 and Reflective Tangents in 2016. However, it was the latter that actually did amazingly well with the album reaching over two million Spotify streams. 
As a pioneer of an electronic dance music subgenres that may not be super popular right now, Medellin is doing everything he can to keep being innovative and dedicated to his craft. He explains The easiest way to describe my music is electronic music for people who don't really like electronic music," he's said. "There's hip-hop bass and beats, which keep it relevant. However, I'm taking it into new territory."
On November 9th, Medellin will be releasing his longest project to date: an 11-track album titled Sunday. Iff it's filled with other emotionally charged tracks like "In My Mind," it'll undoubtably garner much praise from electro-funk fans all over the world.
Follow Late Night Radio:
Website: lnrtunes.com
Facebook: facebook.com/l8nightradio
Twitter: twitter.com/l8nightradio
Instagram: @latenightradio
Soundcloud: soundcloud.com/late-night-radio