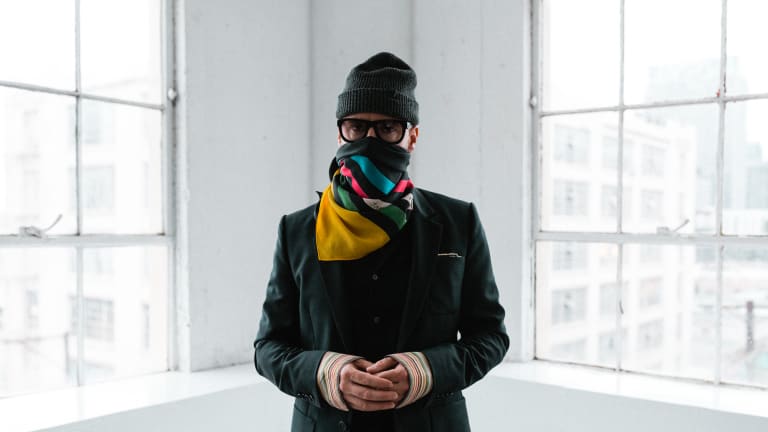 Latroit's Single "Nice" Featured in Global iPhone Campaign, Gets Stellar Music Video Treatment
Grammy-award winning producer Latroit drops music video for "Nice (Twice As Nice)," featuring rising Urban acts B4ng B4ng & Loomis
Earlier this summer, Apple launched the new "That's iPhone" international marketing campaign where its powerful new Face ID feature was announced to consumers. As part of their long-standing penchant for 'hip' and casual cultural integration, Apple featured the new single "Nice" by Grammy-winning producer Latroit (real name Dennis White), a perfect embodiment of their aesthetic of cool, sleek, and culturally relevant products. Latroit's "Nice (Twice As Nice)" featuring the vocals of talented urban artists B4NG B4NG & Loomis is exactly the vibe Apple needed for their innovative new feature launch.
"The idea that Apple, the company with whom my creative output is so inextricably linked-I mean…"Nice" was written on a MacBook Pro!- The idea that Apple would use the song for an iPhone campaign years later wouldn't have been something I'd have even contemplated. Getting that call felt a little like when I won the GRAMMY™ award last year with the remix I'd done for Depeche Mode. Just really surreal. For those of us in the artist community, an opportunity like this is literally like winning a major award. It's a life event."
Following up on the hype garnered by the absolutely massive Apple commercial placement, Latroit, and his collaborators, have also put together a phenomenal music video that really brings "Nice (Twice As Nice)" to life. 
Directed by Latroit himself, the video was shot on location at the ragdoll pink palace, a lifesize dollhouse located in West Hollywood that is both immersive and visually stunning; it was also recently used for the high-profile LIZZO photoshoot featured in Playboy.
With rising urban acts B4NG B4NG & Loomis, the "Nice (Twice As Nice)" video creates the perfect visual aesthetic for the retro-inspired, soulful dance track and accompanying 90's throwback rap vocals. Also featured in the video is Spike, a Los Angeles fine artist and drag performer who was nominated for Mr. Precinct Leather 2018 and Mr. Los Angeles Leather 2018, as well as actress and model Ashleigh Morghan, a powerful pop-culture influencer in her own right.
Watch the video and stream or download "Nice (Twice As Nice)" today!
FOLLOW LATROIT:
Website: latroit.com
Facebook: facebook.com/latroit
Twitter: twitter.com/latroit
Instagram: instagram.com/latroit