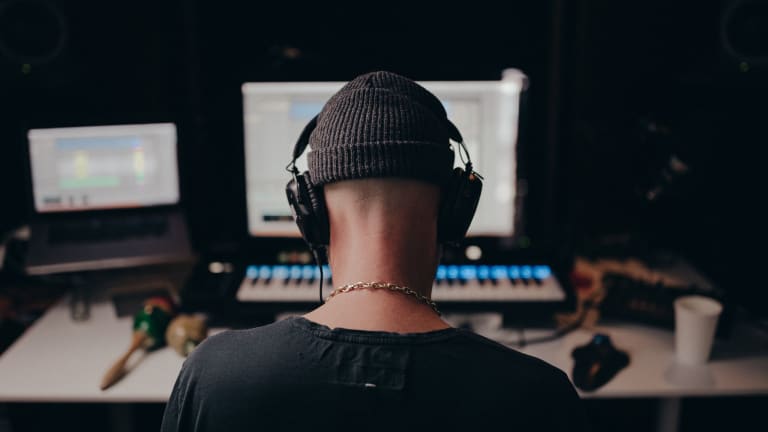 Latroit Remixes the New deadmau5 single, Monophobia
House of Latroit Radio 007 premieres Latroits remix of a deadmau5 classic.
Latroit is known for debuting new tracks that he has produced or remixed himself on House of Latroit Radio, which is his own show. House of Latroit Radio 007 kicks off with his new remix of the deadmau5 track "Monophobia." On July 3, deadmau5 announced on social media that a special eight-track EP called mau5ville: Level 1 featuring a lot of unique artist collaborations, would soon be released on July 13. 
Now, there truly is no other way to listen to a deadmau5 remix than to listen to it without any expectation, so the only way to find out how it sounds is to press play on HOL #007. However, you will be getting a little insight from Latroit on what it was like to remix a track from a true electronic artist icon. 
What led to you wanting to remix a deadmau5 track?
"Well, first off, when someone asks you to remix deadmau5 you do it! I consider Joel Zimmerman to be one of the great minds in music, not just electronic music. We have the same management and I believe the management should get credit for bringing me in on the project. I was asked if I was interested in remixing the track and I said yes immediately. Rob Swire, is doing the vocals and I am a huge fan of him also. It was a big moment for me to sit with the parts and to try and absorb Joel's intention creatively. Then contemplate on what I would be able to contribute with a different interpretation. This was a special project to be a part of." 
What was your favorite part remixing the track?
"My favorite part remixing the track was sitting with the individual parts and really listening to the stems. Meaning the individual tracks from Joel's lead line. You hear it in the song, obviously, but when you hear it soloed all by itself you can really understand what he was doing and how he got it. You can picture him behind that massive wall of modules and synthesizers that he messes around with all the time. That was my favorite part of working on this track just having a moment with each individual track of his and being able to see how it put it all together to create the overall effect. To me as a producer, and as a fan, that was my favorite thing about it."
What direction were you aiming towards with this remix compared to past remixes you have produced before?
"With this one, I tried to keep a common vocabulary between this remix and "Depeche Mode" remix and the "As the Rush Comes" remix. That is kind of a sound I spent years developing and creating. I wanted to offer that to the remix and that is the direction I went and why."
Is there anything else you are working on right now?
"I am excited about the sample pack that I just did for sounds.com where I share some of my favorite and most important soundscapes and instruments with likeminded producers. It is available right now on sounds.com. The name of the sample pack is "Latroit Remix Essentials Vol. 1."
Take a listen to Latroit's deadmau5 remix right now on the latest House of Latroit Radio and let the world know what you think of it by using the #HOLradio. 
Follow Latroit:
https://www.facebook.com/latroit
https://twitter.com/latroit
https://www.instagram.com/latroithouse/
https://soundcloud.com/latroit