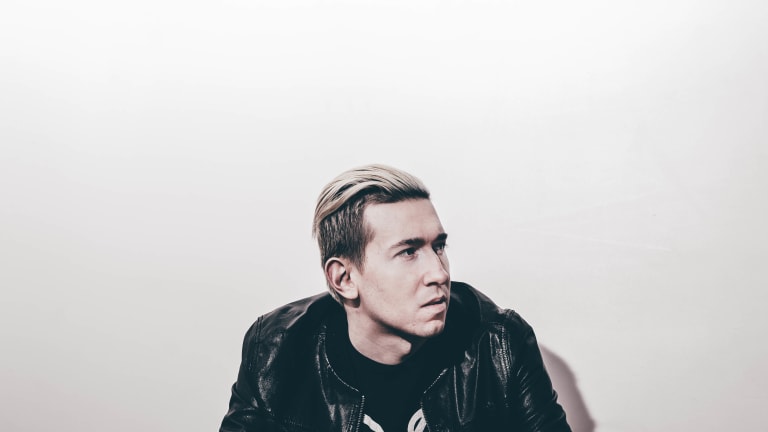 Le Castle Vania Drops Second Single from New Series, The Otherside
Le Castle Vania is back with a cinematic new series.
Le Castle Vania returns with a cinematic single titled "Freak" as part of his new release series, The Otherside. "Freak" follows up the series' debut release, which dropped last month, also titled "The Otherside." Le Castle Vania, real name Dylan Eiland, is planning to drop a single monthly as part of this series, which will focus on the darker elements of his creative influences. 
Eiland has been an active producer over the last decade under his Le Castle Vania and Twin Moons aliases, but prior to the recent release of his previous single "The Otherside," it had been some time since we'd heard new music under either alias. Instead, much of Eiland's contributions have been within the scope of bigger projects in the film and gaming niches. Composing music for John Wick, John Wick Chapter: 2, Payday 2, and Firewall: Zero Hour, Eiland has remained busy behind the scenes. 
Fans of Le Castle Vania's contributions to the Keanu Reeves thriller John Wick will hear similar influences shaping "Freak." The heavy hitting electro tune embraces the abnormal with a cinematic break featuring dialogue from the Mickey Rourke film Passion Play. In a recent statement, Eiland gave us further context on what his outlook is for The Otherside:
"This is the second song from The Otherside series. The series is a collection of music that showcases a different, darker side of my musical tastes or what I am calling "The Otherside" of Le Castle Vania... While the sound of this series is not a complete departure from that of my previous releases I do feel like these songs harness a distinctly darker vibe and mood. This is a style that I have always enjoyed but rarely shown in my production."
Stream Le Castle Vania's new release, "Freak," here.
FOLLOW ECLIPSE:
Facebook: facebook.com/lecastlevania
Instagram: instagram.com/lecastlevania
Twitter: twitter.com/lecastlevania
SoundCloud: soundcloud.com/lecastlevania