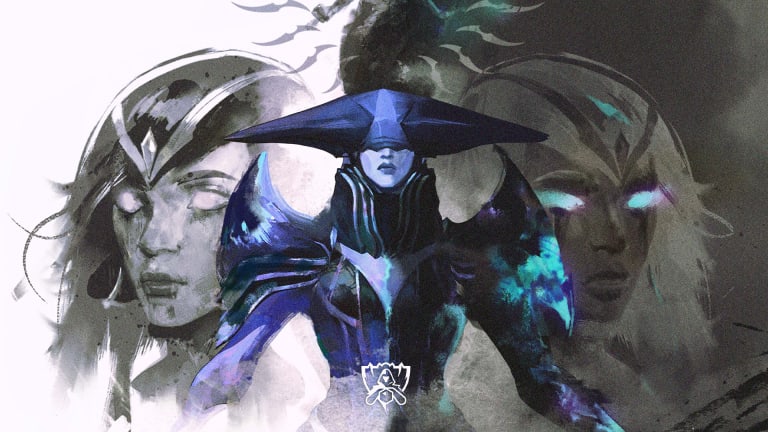 1788-L and Blanke Debut League of Legends 2019 Worlds Theme Remixes
1788-L and Blanke debuted remixes of the League of Legends 2019 World Championship theme song while supporting Illenium at Red Rocks.
While supporting Illenium during the first of his two Red Rocks Amphitheatre performances, 1788-L and Blanke each dropped their own remix of the League of Legends 2019 World Championship theme song. 
A fan in attendance captured footage of the two remixes and posted it to YouTube for all to see.
Blanke (real name JP Orchison) was originally scheduled to perform on Thursday, but extreme weather conditions forced Illenium to cancel what would have been the first of three performances. Luckily for fans of Orchison, 1788-L turned his set into a B2B with the displaced artist.
League of Legends and dance music share a long and storied history. Last year's World Championship (Worlds for short) was soundtracked by The Glitch Mob, while this year's theme, "Phoenix," was created by Cailin Russo and Chrissy Costanza as well as the game's developer Riot Games. 
In 2016, Marshmello, Jauz, Arty, and more were featured on an EDM compilation album released in honor of the game, while Zedd was chosen to produce the year's Worlds theme song.
The developer has even gone as far as to include EDM artists in the actual gameplay. Bassnectar, Pretty Lights, Dada Life, and more have all been included in the game as a specific character can play the artists' music to teammates.
At the time of writing, there's no word on whether or not the 1788-L or Blanke remixes of the League of Legends Worlds 2019 theme will be officially released.
H/T: Your EDM
FOLLOW BLANKE:
Facebook: facebook.com/blankemusic
Instagram: instagram.com/blankemusic
Twitter: twitter.com/blankemusic
Soundcloud: soundcloud.com/blankemusicau
FOLLOW 1788-L:
Facebook: facebook.com/1788l
Instagram: instagram.com/1788_l
Twitter: twitter.com/l_1788
Soundcloud: soundcloud.com/1788-l