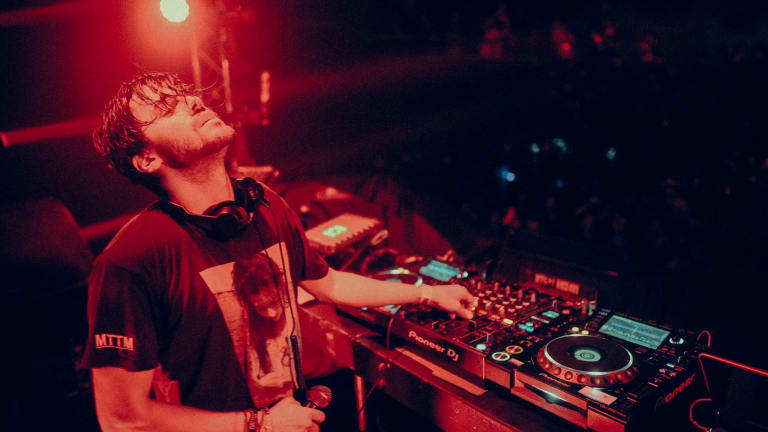 LeKTriQue Cranks Up the Heat with New Single "Hard In Dis"
LekTriQue joins forces with Dr. Fresch's Prescription Records imprint for the release of blazing new track "Hard In Dis."
LeKtriQue (real name Vincent Sergeant) is a 25-year old electronic music producer from Belgium. He got a jumpstart on his music career DJing local parties when he was only 15, and quickly fell in love with the European electro scene, which has a strong influence on his music to this day. In 2011, LeKtriQue relocated to Montreal, Canada where he linked up with what would become his musical family at Kannibalen Records. 
LeKtriQue is also the host of the Kannibalen Radio Podcast, a bi-weekly podcast "featuring new releases, exclusive artist guests, upcoming underground producers and Kannibalen Records homies!" LeKtriQue regularly premiers unreleased tracks by well-known and undiscovered electronic music producers. He has earned a reputation not only as an excellent producer but also as a tastemaker with a keen ear for groundbreaking, original sounds.
With his new single "Hard In Dis," LeKtriQue makes his debut on Dr. Fresch's newly launched The Prescription Records with a groovy, cyberpunk-inspired bass house anthem. His take on contemporary house music is infused with gripping bass lines and a variety of retro '80s synth textures; a highly unique divergence from the typical fist-pumping festival and club bangers.
"When I moved to LA last year, Dr. Fresch was one of the first guys I met," said LeKTriQue. "I'm stoked to release under his new imprint and hope all the fans go hard to dis betch![sic]"
Stream or Download "Hard In Dis" today.
FOLLOW LEKTRIQUE:
Facebook: facebook.com/Lektrique
Twitter: twitter.com/Lektrique
Instagram: instagram.com/lektrique
SoundCloud: soundcloud.com/lektrique
FOLLOW THE PRESCRIPTION RECORDS:
Facebook: facebook.com/ThePrescriptionRecs
Twitter: twitter.com/prescriptionrec
Instagram: instagram.com/theprescriptionrecs
SoundCloud: soundcloud.com/theprescriptionrecs