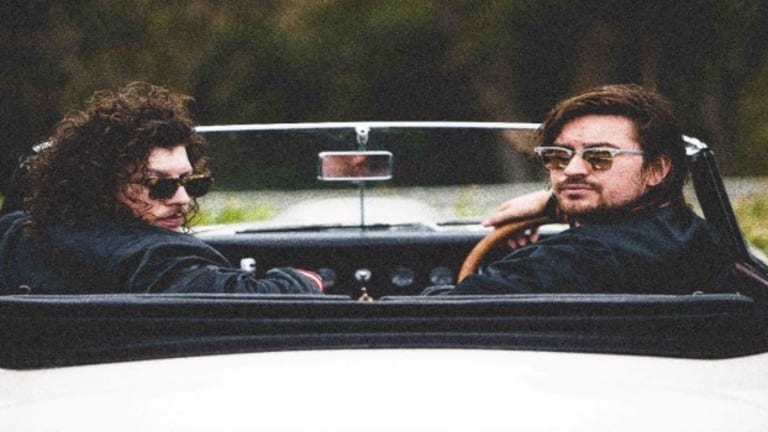 PEKING DUK & ICONA POP TAKE MODERN HEARTBREAK FOR AN UPLIFTING SPIN ON "LET YOU DOWN"
Peking Duk & Icona Pop make a good combo.
Peking Duk is on a roll.
Last week, the Australian duo received four ARIA Award nominations for Best Group, Best Live Act, Best Dance Release and Apple Music Song Of The Year - the last two for "Stranger" featuring Elliphant.
Following up, earlier this week, they released a dreamy collaboration with Swedish electropop duo Icona Pop. "Let You Down" tells the tale of modern heartbreak, yet it largely discards sorrow, opting for a more lighthearted tone. Also, this marks the first time Adam Hyde - one half of Peking Duk - is featured on the vocals.
The song begins with a gentle melody, led by Adam's voice. The chemistry between Adam and Icona Pop plays off well, making for a smooth and exciting contrast, adding flavour and exuberance to the song. Airy drums and sharp synths further develop the mood, creating a light evocative atmosphere, pulling over and against the somber lyrics. 
The drop embodies signature Peking Duk sounds, sucking the listener deeper into the soundscape with an intoxicating sense of blissful, carefree energy. It's a strong, uplifting way to write a breakup song. More so, one that works beautifully.
Stream below:
As for the inspiration behind the song, here's what Peking Duk had to say:
"It is loosely based off the story in the movie Candy from Heath Ledger's perspective. We honestly just felt like the happy melodies would be far more interesting with a sad story through the lyrics. Weirdly, the story in Candy is far more relatable than it seems on first glance. Many people are actually in scenarios or relationships where they know they are bringing the other person down. This is the hard part; trying to tell them to leave so you don't let them down."
Whether you just went through a tough break up, are feeling down in the dumps, or simply need a mood boost, give the track a listen! It's a bright, buoyant track that's sure to lift your spirits.