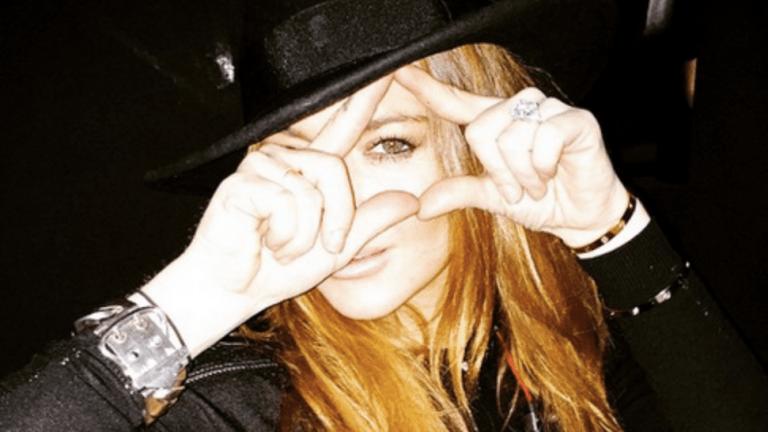 Lindsay Lohan Gives Nod to Alice Deejay in EDM Crossover "Xanax"
"Xanax" sees Lindsay Lohan make commentary about dealing with social anxiety as a figure in pop culture.
Lindsay Lohan has crossed over into EDM with a dance-pop single titled "Xanax." As the name suggests, the song's topic matter touches on social anxiety and offers insight into the actress' personal struggles as a world-famous socialite. Fittingly, it also borrows from Alice Deejay's 2000 anthem "Better Off Alone."
Lohan posted a music video for the song on Instagram, referring to the skateboarding footage comprising it as a "compilation of vignettes of life." Telling verses like "I don't like the parties in L.A., I go home, in a bad mood, pass out, wake up alone, just to do it all over again" are paired with a lead synth melody clearly derived from that of "Better Off Alone." 
"Xanax" is by no means Lohan's first foray into music. She released her debut album, Speak, all the way back in 2004. Drawing influence from rock and hip-hop, it was Casablanca Records' first high-selling release in a number of years.
Lohan removed her original Instagram post. It remains to be seen whether "Xanax" will be released in a more official capacity.
H/T: EDMTunes
Follow Lindsay Lohan:
Facebook: facebook.com/LindsayLohan
Twitter: twitter.com/lindsaylohan
Instagram: instagram.com/lindsaylohan