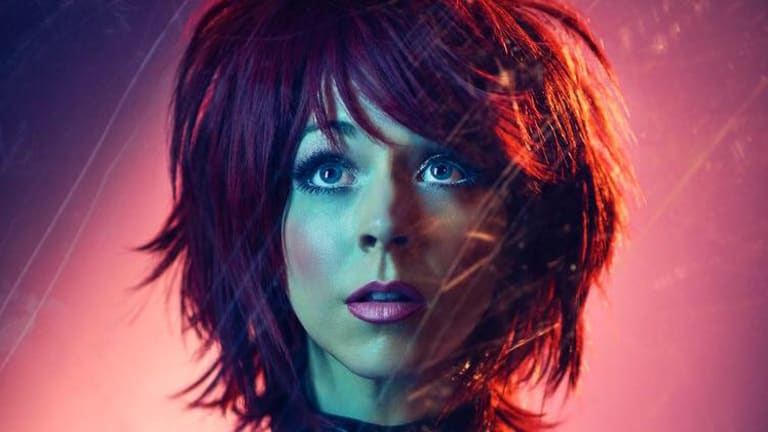 Artemis by Lindsey Stirling is a Multi-Platform Visual Experience
Lindsey Stirling's new album Artemis has an ambitious visual framework supporting it.
Lindsey Stirling has dropped her fifth studio album, Artemis, in addition to a music video for the effort's title track. The electronic violinist has breathed life into a unique multi-platform experience with her latest work, which takes its name from Artemis, the Greek goddess of the moon. 
With her latest effort, Stirling is taking an ambitious new approach to storytelling. Her album takes her to the cinematic extremes, a neon futuristic setting in "Underground" and then back to the distant past in the fantastically coordinated "Artemis" video. 
Stirling's storytelling has always included immersive visual elements, but Artemis takes this approach to the next step. Ahead of her album's release, she took to Twitch to perform a virtual concert. Wave, a live stream concert platform, was able to capture and track her dance movements in their studio as she navigated virtual environments, interacted with fans, and played new music from Artemis for the first time. Separately, Stirling has additionally announced a comic book surrounding her new album is also on the way.
Compared with Stirling's previous album, Brave Enough, Artemis relies less on its vocal elements to shape the album's narrative. With the exception of features from Elle King and Evanescence's Amy Lee, the vast majority of Artemis is instrumentally driven. The change in creative focus arguably places greater significance on these visual elements to tell the story of Artemis and by all accounts this undertaking is her most ambitious yet. 
FOLLOW LINDSEY STIRLING:
Facebook: facebook.com/lindseystirlingmusic
Instagram: instagram.com/lindseystirling
Twitter: twitter.com/lindseystirling
Soundcloud: soundcloud.com/lindseystomp