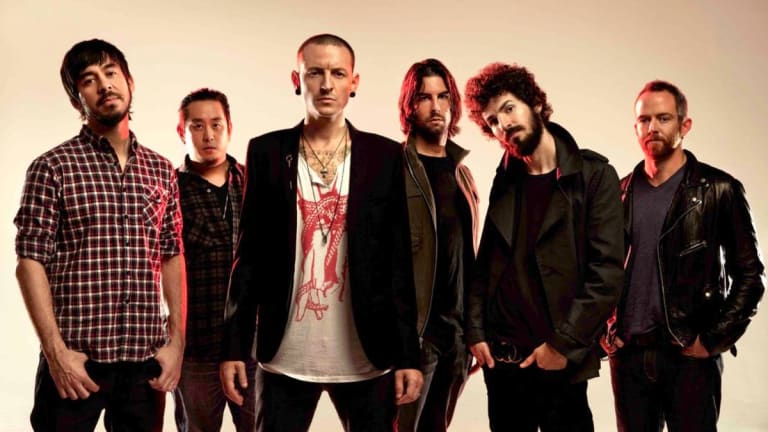 Linkin Park and Kiiara Get Emotional with New Video for 'Heavy'
Linkin Park ditches nu metal for electronic music on their latest single 'Heavy.'
You may know Linkin Park as a nu metal or rock band, but apparently, they went full dance music with their new single 'Heavy'. The song with a guest appearance from vocalist Kiiara now has an emotional new video, directed by Tim Mattia.
Linkin Park unveiled 'Heavy' on February 16th, as a first single of their new record One More Light. The song received mixed reactions from fans who were surprised by drastic change in band's sound.'One More Light' will be seventh studio album by the band, and it will be released on May 19th. This will be their first full-length release since The Hunting Party in 2014.

Any Linkin Park fans out there? Let us know what you think!
Linkin Park will soon start their tour in South America and Europe, and you can see the dates below.
May 6 - Maximus Festival Argentina - Buenos Aires, Argentina
May 9 - Movistar Arena - Santiago, Chile
May 11 - Estadio Nacional - Lima, Peru
May 13 - Maximus Festival Brazil - Sao Paulo, Brazil
Jun 9 - 11 - Download Festival Paris 2017 - Paris, France
Jun 11 - Aerodrome Festival 2017 - Prague, Czech Republic
Jun 14 - 17 - Nova Rock Festival 2017 - Nickelsdorf, Austria
Jun 15 - Impact Festival 2017 - Krakow, Poland
Jun 17 - I-DAYS MILANO 2017 - Monza, Italy
Jun 18 - Hellfest 2017 - Clisson, France
Jun 22 - Download Festival Madrid 2017 - Madrid, Spain
Jun 23 - 25 - Hurricane Festival 2017 - Scheessel, Germany
Jun 23 - 25 - Southside Festival 2017 - Neuhausen ob Eck, Germany
Jun 27 - Telekom Volt Festival - Sopron, Hungary
Jun 28 - July 1 - Bråvalla Festival 2017 - Norrköping, Sweden
Jul 1 - Rock Werchter 2017 - Werchter, Belgium