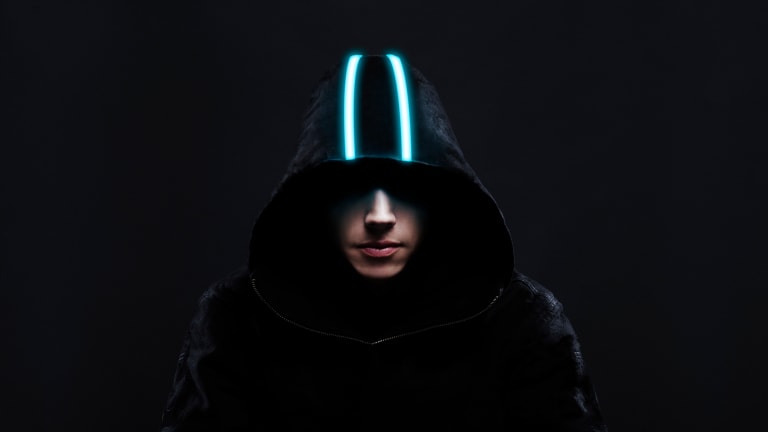 Liquid Stranger Offers Up "Burn Like Sun" ft. Leah Culver from Upcoming Album [Premiere]
Liquid Stranger is starting off 2019 on a high note.
One of the most respected figures in dubstep is gearing up to release an album, but in the meantime he's let a song from the effort permeate to the masses. Ahead of the Infinity LP - which is due out later in the month - EDM.com is proud to premiere "Burn Like Sun" featuring Leah Culver by bass music tastemaker Liquid Stranger.
In typical fashion, Liquid Stranger (real name Martin Stääf) utilized much more of the dynamic range than most contemporary dubstep producers in "Burn Like Sun." Culver's angelic vocal is accentuated by almost 8-bit reminiscent synth work and artfully textured bass lines. The drop hits hard without drowning out the elements that make this single a standout.
Swedish by birth, Stääf started Liquid Stranger as an anonymous project that would release music in numerous genres. Although perhaps best known for his fluid style of "freeform bass," he has reached a wider audience than ever in the wake of the North American dubstep breakthrough of 2010-2012. 
"Burn Like Sun" featuring Leah Culver by Liquid Stranger is out today via his Wakaan imprint and can be streamed or downloaded across platforms here. The rest of the Infinity LP is slated for release on January 25th.
FOLLOW LIQUID STRANGER:
Facebook: https://www.facebook.com/liquidstranger/
Twitter: https://twitter.com/liquidstranger?lang=en
Instagram: https://www.instagram.com/liquidstranger/?hl=en
SoundCloud: https://soundcloud.com/liquidstranger