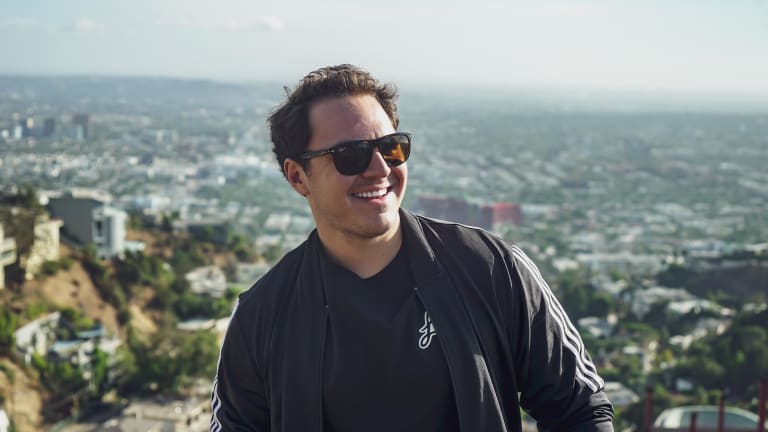 Lo Key Delivers Funky Realness with "Take You" ft. Julius Madden [Premiere]
"Take You" is the follow up to Lo Key's debut EP, More To Life.
Early last month we got a bright introduction to the Phoenix DJ/producer Lo Key who dropped his debut EP More to Life. Today, Ethan Schnitzer is back to give us more of what we needed. "Take You" featuring Julius Madden is a funky yet thoughtful single that will make you forget about that certain person you should've forgotten about a long time ago. 
Following the theme of his previous EP of turning ugly things absolutely beautiful, the track is about Madden sticking through a relationship he should've left a long time ago. It seems like its all a nightmare but he's living it in reality. As the sexy sax bounces its way in we get Madden's smooth vocals. Schnitzer balances the sadness behind the theme by transforming it into an upbeat house track you can cry dance your heart out to. He paired it with a fun-loving cartoon visual.
Before announcing the name Lo Key, the artist went by a different moniker and has performed with some of the biggest names in EDM, such as Marshmello, Jauz, Knife Party, Ookay, Steve Aoki, Chris Lake, Party Favor, Whethan, Rezz, among many others. He has also performed on some of the biggest stages, like Life in Color opening for Zeds Dead.
FOLLOW LO KEY:
Facebook: facebook.com/LoKeySounds
Twitter: twitter.com/lokeysounds
Instagram: instagram.com/lokeysounds
SoundCloud: soundcloud.com/lokeysounds