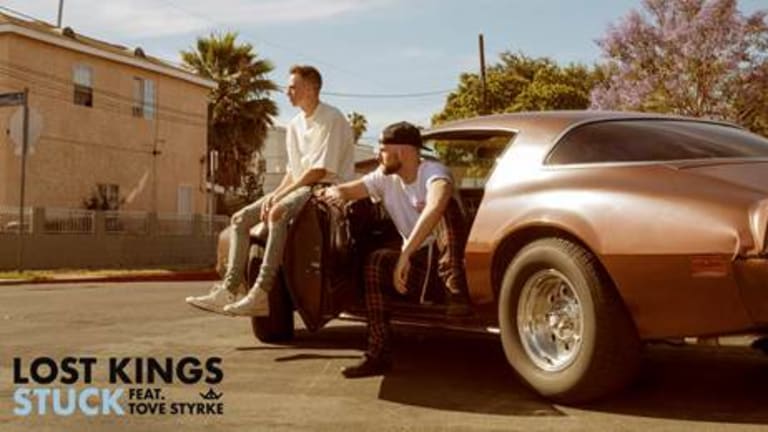 LOST KINGS PREMIER "STUCK" FEAT. TOVE STYKRE [Listen]
We're 'STUCK' on this song!
 Los Angeles based DJ duo Lost Kings release their latest track "Stuck" feat. Swedish recording artist Tove Styrke today.
It's a summer anthem if I've ever heard on. Very bright and boppy. Try and not rock your head to this. 
This release is following "When We Were Young" feat. Norma Jean Martine, which has over 10 million streams on Spotify. 
Lost Kings have risen up through the ranks of new producer talents gaining over 200 million total streams worldwide and have had 14 #1s on Hype Machine and securing a longstanding Las Vegas residency at The Wynn.
Swedish recording artist Tove Styrke recently released her album Sway via Sony Music Sweden/RCA Records, which garnered tons of critical acclaim including Pitchfork, which stated the album is "one of the most exuberant albums in recent memory,". 
Check it out here:
Official Website: http://wearelostkings.com/
Facebook: https://www.facebook.com/wearelostkings/
YouTube:https://www.youtube.com/channel/UCAcoxxq7UblT2Ixsj98PLKA
Twitter: https://twitter.com/wearelostkings
Instagram: https://www.instagram.com/wearelostkings