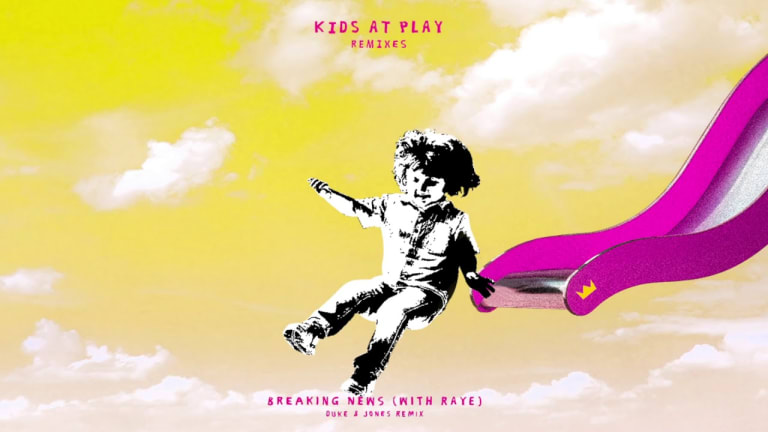 Louis The Child's "Breaking News" Gets a Dark Trap Remix by Duke & Jones
Duke & Jones transform Louis The Child's "Breaking News" into a dark, flute-infused trap remix for the Kids At Play (Remixes) EP
On October 26th, 2018, Louis The Child released their Kids At Play EP via Interscope Records, a major milestone for the duo that served as their introduction to a much broader, more mainstream audience.
Six months and over 100 million streams later, the Kids At Play EP is due for an update, which is exactly what they set out to accomplish with the Kids At Play (Remixes) EP. Manchester duo Duke & Jones' dark, minimal trap remix of "Breaking News" is a perfect example.
Originally, "Breaking News" was a catchy, lighthearted, and at times delicate dance-pop track perfectly suited to a warm summer day. It was the epitome of easy listening and is guaranteed to put a smile on your face.
Striking a major contrast to the original, the remix from Duke & Jones starts off sounding deceptively similar to the Louis The Child version, but the similarities end as soon as the drop arrives. Heralded by a chorus of low but powerful horns, the drop introduces a minimal drum pattern accompanied by distinct trap flutes that create a dark, almost ominous vibe.
Ushering in a new minimalistic sound to the trap and bass scene, Duke & Jones' twist on "Breaking News" is by far the darkest contribution to the remix EP, and it's a perfect fit for the state of the industry today.
FOLLOW DUKE & JONES:
Facebook: bit.ly/Duke-JonesFB
Instagram: bit.ly/Duke-JonesIG
Twitter: bit.ly/DukeJones-TW
SoundCloud: bit.ly/DukeJones-SC
FOLLOW LOUIS THE CHILD:
Website: louisthechild.com
Facebook: facebook.com/LouisTheChild
Instagram: instagram.com/louisthechild
Twitter: twitter.com/LouisTheChild
SoundCloud: soundcloud.com/flume