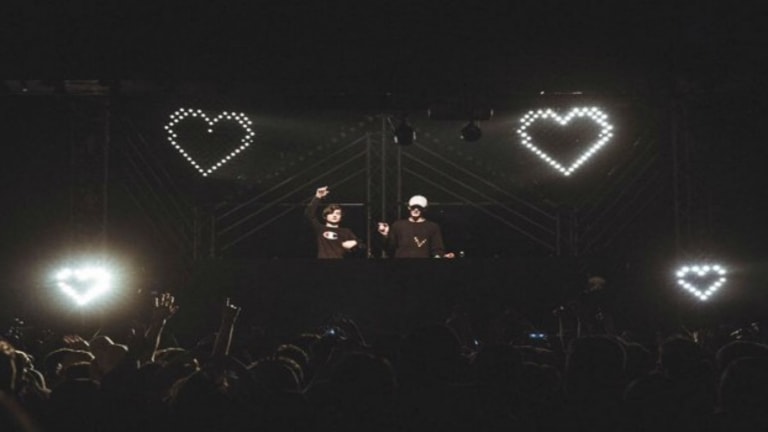 LOUIS THE CHILD CHANNEL GOOD VIBES ON THEIR NEW CHANCE THE RAPPER REMIX [LISTEN]
Chi-Town boys show love to a Chi-Town icon.
Louis The Child took Chance The Rapper's "All Night" for a radiant future bass spin.
Like Chance, the duo hail from Chicago and love their city. Speaking to Billboard, they didn't hold back on their love for Chance either.
"Chance is an inspiration and a role model. We love the positivity he puts out into the world". Being from Chicago, we've been fans of Chance for a while and we were excited to remix our favorite song off Coloring Book."
That genuine admiration bubbles to the surface on this spirited remix.
Freddy Kennett and Robby Hauldren, AKA Louis The Child, turn the energy up on their rework, giving the song one of their signature future bass treatments. From the powerful drums to the smooth simple chord progression, they develop layers of sound that are akin to their style, while keeping the soul of the original alive.
The drop is filled with buzzing basslines and vibrant synth-work, reminiscent of their earlier production as opposed to their recent indie-pop approach. Given their "music that makes you happy" mantra, however, this remix falls well within their lighthearted, feel-good style.
Stream below:
 Along with the remix, the duo announced a massive North American fall tour, with special guests like Louis Futon, Prince Fox, Point Point and Win & Woo. Check out details for the Last To Leave tour below.