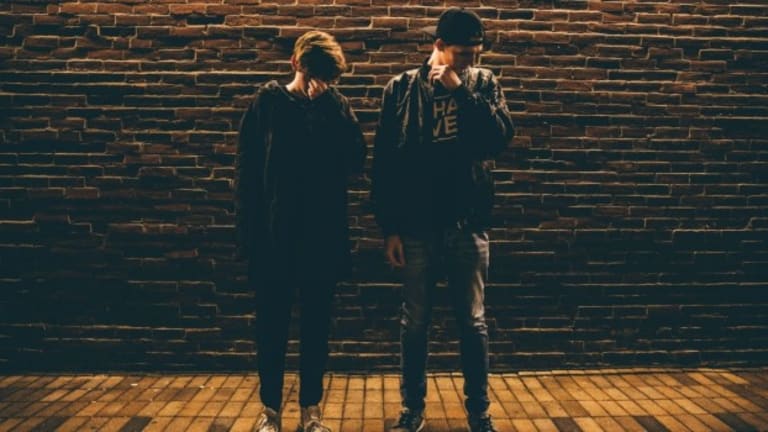 Louis The Child Releases Bright New Video for "Right To It" feat. Ashe [WATCH]
This video seriously made us smile.
Mid North American Tour, 21 year old Robby Hauldren and 20 year old Freddy Kennett released their sunshine and OJ filled music video for "Right To It" feat. Ashe. Better known as Louis The Child, this Chicago based duo has skyrocketed to fame following their first official Dimensions EP which was released in late 2013.

Some of their most popular tracks include "It's Strange" feat. K.Flay, "Weekend", and "Slow Down Love" feat. Chelsea Cutler. Major music festivals ranging from Coachella to Lollapalooza have all been graced with performances by the producers who have recently signed onto Interscope Records. Only 16 dates remain of their Last to Leave Tour before they play at Colorado's Decadence NYE festival on December 30th.

Just yesterday, the official music video for "Right To It" feat. Ashe was released via YouTube. The duo was able to write the entire song in a few impressive hours of energy and inspiration. According to Hauldren, "it has a Sunday barbeque, day-drinking type of vibe" to it and is perfect to listen to when relaxing and vibing with friends.
In the aesthetically pleasing video, Louis The Child and Ashe can be seen inside a house decorated with a 1970's feel. While sharing a meal and plenty of OJ with friends, dancing and a few comedic moments follow. Drinks are even shared poolside, making us miss the heat of summer already. If you wanna, get right to it and check out the video below!
Their tour continues this Friday! Dates and ticket information can be found at louisthechild.com.