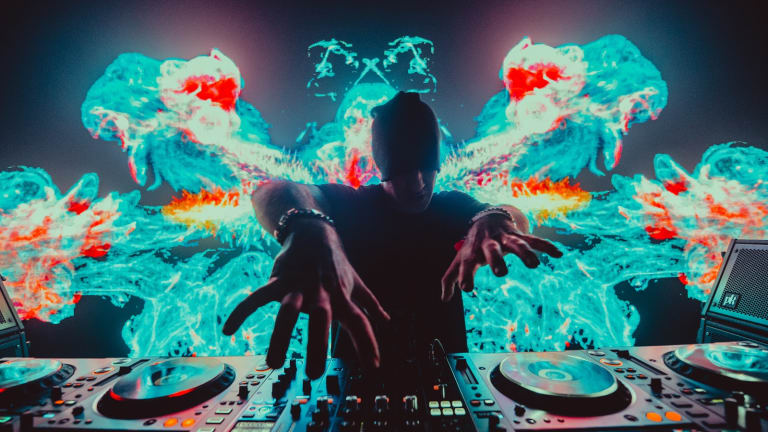 Embrace the Retro-Inspired, Bass-Boosted Sounds of LSDREAM with "SPACESHIP" ft. Meredith Bull
LSDREAM delivers the first single since releasing his massive second album, RENEGADES OF LIGHTS, out now on Liquid Stranger's imprint Wakaan.
If music is a journey, LSDREAM is the guide. Nobody quite does contemporary EDM in the way this psychedelic bass wizard does. From his widely-celebrated debut 2018 album, VOYAGER, and more recently his second studio album, RENEGADES OF LIGHTS, earlier this year, there is truly no stopping this trailblazing visionary. His latest endeavor takes listeners on a retro-inspired, colorful exploration as he learns to find peace in emotional discomfort with new single, "SPACESHIP" featuring Meredith Bull.
Since launching his project in 2018, LSDREAM (real name Sami Diament) has turned heads of tastemakers and music lovers across the globe. Reaching almost 300,000 monthly listeners on Spotify in just over a year is almost unheard of, let alone creating a platform of that caliber amidst producing 22 original tracks and touring worldwide within that timespan. 
Fans can relate to his spiritually driven personality, inspiring music, and of course, insane visuals. Drawing inspiration from classic video games, "SPACESHIP" is reminiscent of early '90s nostalgia, with an extra layer of in-your-face, rumbling bass to give it that key signature LSDREAM sound. Carried out by the vocals of Los Angeles-based singer and voice actress, Meredith Bull, "SPACESHIP" is yet another impressive track added to the LSDREAM catalog. 
LSDREAM is set to make performances later this summer at Excision's Bass Canyon and Lost Lands Festival, as well as Liquid Stranger's Wakaan Festival at Mulberry Mountain on October 3rd. For ticketing and tour information, visit here. 
Stream or download LSDREAM's single "SPACESHIP" featuring Meredith Bull today. 
FOLLOW LSDREAM:
Facebook: facebook.com/lsdreammusic
Instagram: instagram.com/lsdream_music
Twitter: twitter.com/lsdream_music
Soundcloud: soundcloud.com/lsdream_music
FOLLOW MEREDITH BULL:
Facebook: facebook.com/meredithbullmusic
Twitter: twitter.com/meredithbull
Instagram: instagram.com/meredithbullofficial
SoundCloud: soundcloud.com/meredith-bull
FOLLOW WAKAAN:
Facebook: facebook.com/WAKAANofficial
Twitter: twitter.com/wakaanofficial
Instagram: instagram.com/wakaanofficial
SoundCloud: soundcloud.com/wakaan