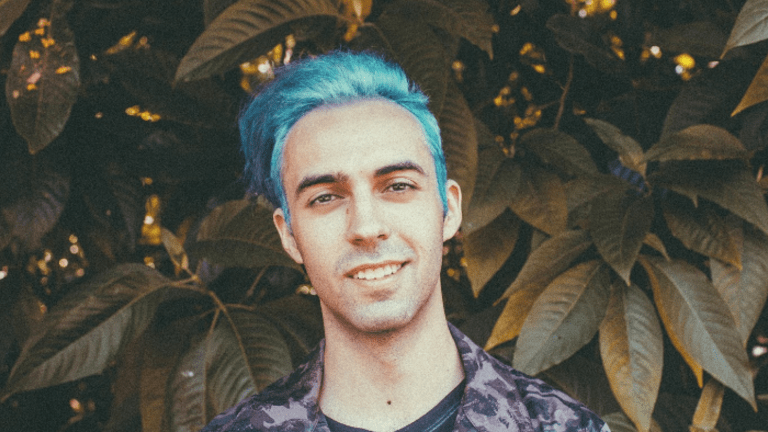 Luca Lush Breaks the Mold in Flip of Skrillex and Joyryde's "AGEN WIDA"
Luca Lush's "AGEN WIDA" flip goes all over the board!
Skrillex and Joyryde had already blended different styles to yield their October single "AGEN WIDA," but Luca Lush may have done them one better. The DJ/producer achieved an even less likely fusion in his own flip of the track, which he released today for free download.
Whereas the source material combined elements of bass house and breaks, Luca Lush (real name Frederick Jabroniu) opted for a downtempo hip-hop beat at the onset of the arrangement. Near the end of the song the drum pattern transitions into a fast-pace jungle beat in a way that doesn't come across as forced or unnatural.
The Luca Lush flip of "AGEN WIDA" by Skrillex and Joyryde is available for free download here. Find the official dates of Luca Lush's Another Life Tour 2019 below:
JAN 24 - NO VACANCY, PORTLAND, OR
JAN 26 - THE FONDA, LOS ANGELES, CA
JAN 31 - FATTY'S BAR, BOISE, ID
FEB 1 - REGENCY, SAN FRANCISCO, CA
FEB 2 - 1UP, RENO, NV
FEB 3 - EOS LOUNGE, SANTA BARBARA, CA
FEB 6 - SOUNDCHECK, WASHINGTON, DC
FEB 8 - LIQUID, MADISON, WI
FEB 9 - THE WINCHESTER, CLEVELAND, OH
FEB 13 - TRISM, COLUMBUS, OH
FEB 14 - THE STACHE, GRAND RAPIDS, MI
FEB 15 - BLUE MOOSE, IOWA CITY, IA
FEB 16 - THE LOFT AT SKYWAY, MINNEAPOLIS, MN
FEB 21 - BETA, DENVER, CO
FEB 22 - MOSAIC, KANSAS CITY, MO
FEB 23 - IDL BALLROOM, TULSA, OK
FEB 28 - GREEN ROOM, FLAGSTAFF, AZ
MAR 1 - AURA, TEMPE, AZ
MAR 7 - FOX THEATER, BOULDER, CO
MAR 8 - THE COMPLEX, SALT LAKE CITY, UT
MAR 9 - EFFEX, ALBUQUERQUE, NM