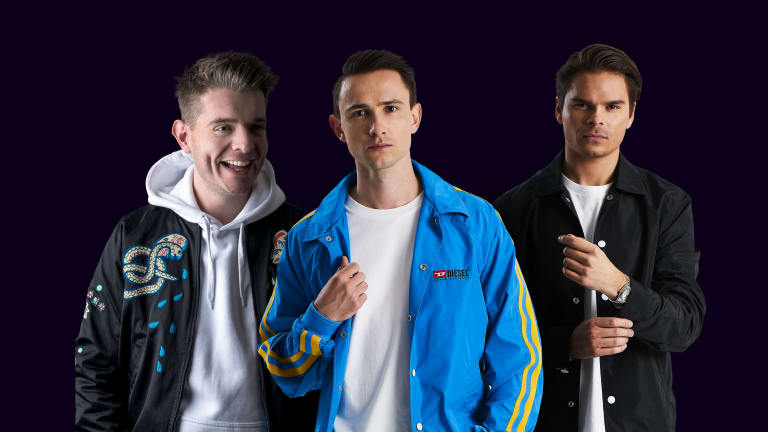 Lucas & Steve and Deepend Take the "Long Way Home" on Feelgood Summer House Record
Lucas & Steve and Deepend released their highly anticipated house anthem "Long Way Home" on Spinnin' Records.
Joining forces for a highly anticipated, infectious summer anthem, Lucas & Steve (real names Lucas de Wert and Steven Jansen) and Deepend (real names Falco Aker and Robert Ratingen) went all in on "Long Way Home," their brand new, feel-good, summery house single via Dutch label Spinnin' Records.
Despite their long and already successful music careers, both acts broke new ground in the last year, with Lucas & Steve releasing "Inception" - the official 2019 Ultra Live Anthem - on Spinnin' Records, and Deepend putting out the viral hit "Woke Up In Bangkok" with Raison Music. A collaboration from these internationally recognized Dutch musicians and tastemakers has been a long time in the making. With the release of "Long Way Home," that time has finally arrived.
Speaking about the highly anticipated collaboration, Deepend said:
"This is definitely my most exciting collaboration to date. I've known the guys for many years and we always had the idea to team up one day. "Long Way Home" represents our common love for uplifting and melodic music suitable for both radio and the big festival stages!"
Crafted for the festival stage, "Long Way Home" harnesses just the right amount of hard-hitting dance floor energy while also embracing a radio-worthy pop aesthetic that pairs singalong vocals with a warm, inviting melody. By combining tantalizing songwriting and a catchy hook with an exhilarating, hands-in-the-air chorus, Lucas & Steve and Deepend struck summer soundtrack gold with "Long Way Home."
Stream or Download "Long Way Home" today.
FOLLOW LUCAS & STEVE:
Website: lucasandsteve.com
Facebook: facebook.com/LucasAndSteve
Twitter: twitter.com/lucasandsteve
Instagram: instagram.com/lucasandsteve
Soundcloud: soundcloud.com/lucasandsteve
FOLLOW DEEPEND:
Facebook: facebook.com/deependfanpage
Twitter: twitter.com/deependmusic
Instagram: instagram.com/deepend_music
Soundcloud: soundcloud.com/deependmusic