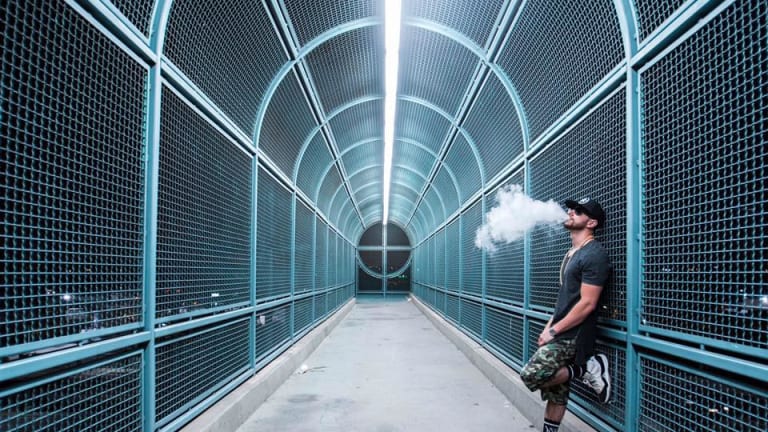 Lucchii & Crystalize Delve Into the Dark Recesses With 'Memory'
Lucchii and Crystalize show the method to their madness.
When it comes to cutting edge sound design, Lucchii and Crystalize have been frequently heralded for their forward thinking approach throughout their steady rise in the world of bass music. Now the producers have joined forces for arguably their best work yet, a dark and biting new original  "Memory" featuring Melbourne based vocalist Akacia.
Los Angeles based producer Lucchii has recently been on a tear of new originals and continues to effortlessly keep listeners on their toes with quick-cut breaks and impactful basslines. Stylistically, he derives inspiration from various areas of the bass music ecosystem to shape his genre-defying sound, and he shows no signs of slowing down in the near future.
Stylistically, the same is largely true for producer duo Crystalize. Though they've continued to command attention throughout 2018 with the release of several stand-out remixes, "Memory" marks their first original release in nearly a year. However, we've been assured "Memory" is just the first of many soon to come for Crystalize, and if this is any indication, we're excited to hear more of what their new chapter holds.
Finally, in contrast to the otherwise heavy handed madness of the production, Akacia lends a haunting voice of reason. With a burgeoning presence in the world of electronic music, Akacia remains on the short list of vocalists to watch as she continues to rise to prominence within the dance music scene.
Tying it all together, "Memory" makes for one of the most engaging listens we've heard start to finish in recent times. Tune in to Lucchii and Crystalize's latest offering "Memory" out now via Thrive Music.