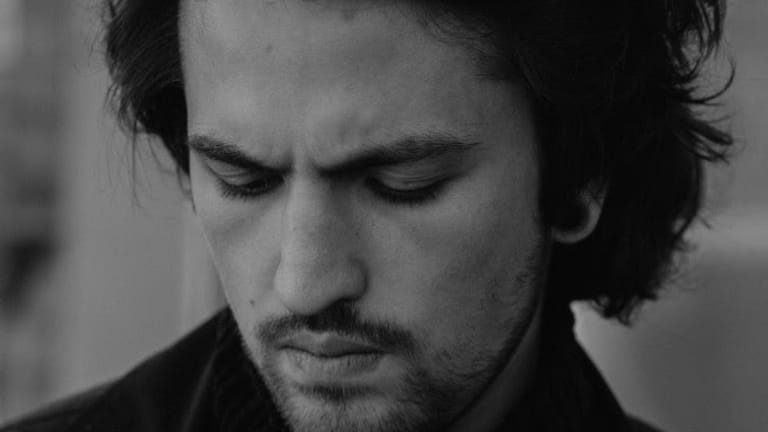 LUCIANBLOMKAMP Releases New Single "Control Together" Ft. Rosebud Leach
Sick Of What I Don't Understand Part 3 out October 19
Romance and grooves become one with LUCIANBLOMKAMP's new single "Control Together" featuring the vocals of his girlfriend and frequent collaborator Rosebud Leach. Having recently announced the final part of his 3-part album Sick of What I Don't Understand, this will be the record's final single. The thudding single speaks of happiness and contentment, highlighting the positivity that culminates in Part 3.
The song feels both angelic and moody. The UK garage beats mixed with the airy vocals create a cool juxtaposition.   
Of the single, Lucian states; "Around the time Rosey and I wrote this, we had just moved in together with some other friends (a few years ago now). There was a real sense of comfort and belongingness that came with this move, and while the song isn't directly about this period of time, it definitely marks a specific point in time that triggered the positivity of Pt. 3 and the track itself."
LUCIANBLOMKAMP's third album is themed around difficult transformations and self-realization. Almost a commentary on itself, it's a documenting of the processes Lucian went through to break out of his previous accomplished but limited incarnation to new levels of ambition and confidence he now shows as a musician.
The album title – Sick of What I Don't Understand – means many things, but in part alludes to the frustration of wanting to reach outside one's own comfort zone. SOWIDU is not a piece of musical theatre, mind, nor is it just self-analysis: it is a fully-functioning album in its own right, and many of the expressions of the themes are subtle and metaphorical. But its central message is instantly audible, as you hear Lucian unfolding and expanding as a composer and performer, on a record dramatically different from the intimate, hazy electronica of its predecessors.
STREAM // PURCHASE SICK OF WHAT I DON'T UNDERSTAND PART 1 / PART 2
For more information on LUCIANBLOMKAMP, follow him here:
YouTube | Facebook | Instagram | Soundcloud | Twitter