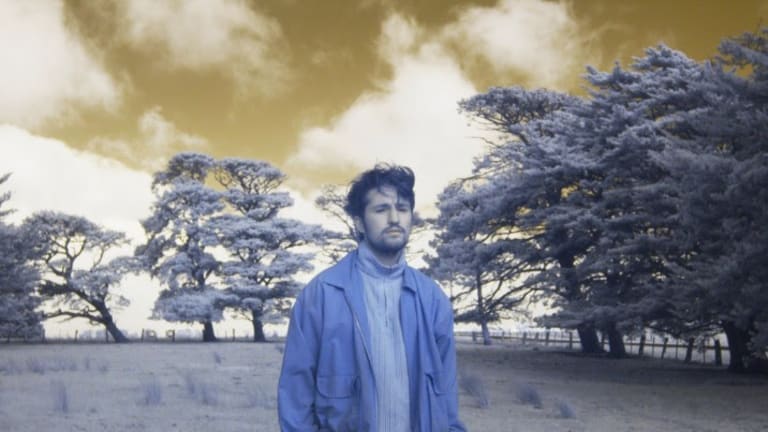 LUCIANBLOMKAMP Shares New Single "We" Off New Album
"Sick Of What I Don't Understand (Part 3)" out October 9
Following Part 1 & 2 of the Sick of What I Don't Understand record shared throughout the year, LUCIANBLOMKAMP announces the final part to be out October 19 via Good Manners Records. Along with this announcement comes the first preview of the album, "We". 
Building on the previous two releases, you really feel this is the climax. It's powerful and emotional. The track feels as if it forever builds until a final release. Very atmospheric. Alongside the single, LUCIANBLOMKAMP released psychedelic visuals mixing mediums and displaying the artist himself. It felt vulnerable and the perfect accompaniment. 
Of the single, Lucian states; "LUCIANBLOMKAMP and love songs don't usually land in the same sentence, but I felt it was extremely important to not ignore this side of my life when it comes to writing music. My girlfriend Rosebud has been my rock for so many years and this song is for her as she's obviously played a huge part in this transition of the SOWIDU record."
The album title – Sick of What I Don't Understand – means many things, but in part alludes to the frustration of wanting to reach outside one's own comfort zone. SOWIDU is not a piece of musical theatre, mind, nor is it just self-analysis: it is a fully-functioning album in its own right, and many of the expressions of the themes are subtle and metaphorical. But its central message is instantly audible, as you hear Lucian unfolding and expanding as a composer and performer, on a record dramatically different from the intimate, hazy electronica of its predecessors.
This project is truly a piece of art. So we will be eagerly waiting for the release of Part 3. In the meantime, you can stream part one and two below. 
STREAM // PURCHASE SICK OF WHAT I DON'T UNDERSTAND PART 1 / PART 2
Follow LUCIANBLOMKAMP:
YouTube | Facebook | Instagram | Soundcloud | Twitter