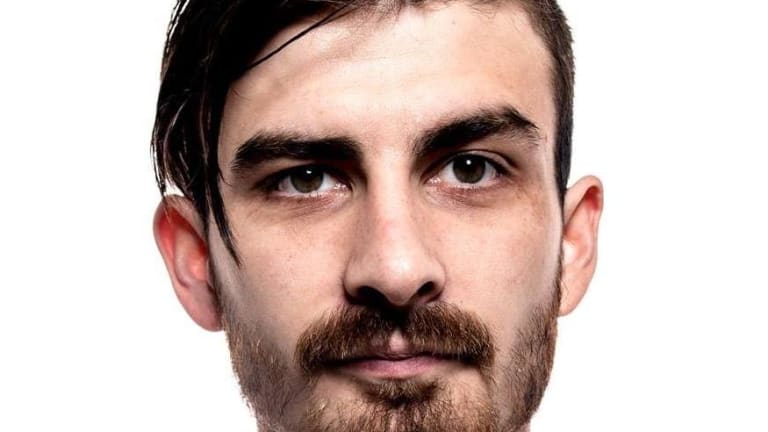 LUZCID Weaves Together Cinematic, High-Energy Bass on "Take That"
LUZCID's Prophecy EP is due out this Friday.
Navigating an endless flow of genres and vibes as always is bass producer LUZCID, who today has premiered yet another forward-thinking composition titled "Take That."
The single serves as a dramatic opener for his inbound Prophecy EP (due out Friday, March 22nd), and showcases LUZCID's penchant for exploring cinematic themes while creating a high-energy sonic space bass odyssey with his music.
Keeping with his predilection towards this space theme, the song opens with a dramatic arrangement of gushing chords that make the listener feel as if they were falling through the atmosphere. As the suspense builds with these cascading flow, a mechanical voice mumbles commands to hit the listener with "riddim in the face," an act the producer indulges in just over the one minute mark.
At this first drop, the heightened energy built on in the intro warps into weaponized wubs and bass lines. The track hypnotizes the listener with its expansive range of bass, and Neil Berry — the man behind the LUZCID project — wields it like a sonic blaster.
"Take That," which opens the four-track EP, serves as yet another decorated, innovative release for Berry, as well as the label who released it, Wakaan.
With Prophecy, the bass producer hopes to shine a light on his all-encompassing music and let it be a tool to bring people together. Of the release, Berry said:
"For me, it was a transformative musical process. These songs all developed over the course of a year or more. I actively tried to step outside of my comfort zone and push to the next tier musically. I wanted this piece to be seen as a transition into something new, bigger and better than ever before."
Pre-save Prophecy by LUZCID on Spotify here.
Follow LUZCID:
Facebook: facebook.com/LUZCIDMUSIC
Twitter: twitter.com/LuzcidMusic
Instagram: instagram.com/luzcid
SoundCloud: soundcloud.com/luzcid