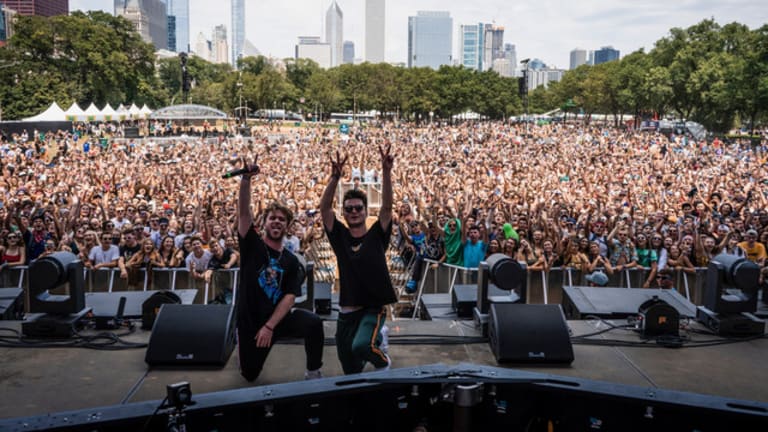 LZRD Releases Original Single "Anything Anymore" ft. Jake Miller
LZRD merges electronic and pop into one perfect, summer-ready hit.
Just released via Proximity, LZRD has teamed up with Jake Miller for a hybrid progressive house track. Showcasing a brand new sound, LZRD bring elements of modern pop into the atmosphere of a big room festival track. "Anything Anymore" is the perfect summertime track, creating the perfect vibe to roll your windows down and sing along.
Keenan Haan and Thomas Shull of LZRD explain that the song's lyrics tell the story of a significant other breaking hearts and their inability to commit to true love. Talking about the release, they commented:
"'Anything Anymore' is really special to us as it's not only our first original of the year, but it's the first release showing a new sound that you will start hearing from the project. We feel like a lot of times in electronic music, producers tend to jump on trends instead of trying to create their own sound. We spent a lot of 2018 working on our sound design, and we feel like we finally came up with something that is not only unique but also original. 'Anything Anymore' showcases this, and we're excited to finally share it with the world. You can expect a lot more like this in the near future."
LZRD has an array of new-age songs lined up for 2019 and you don't want to miss them!  Be sure to stream "Anything Anymore" above and follow LZRD and Jake Miller to be in the loop on all future releases.
Follow LZRD:
Facebook: facebook.com/officiallzrd
Instagram: instagram.com/officiallzrd/
Twitter: twitter.com/officiallzrd
SoundCloud: soundcloud.com/lzrd
Follow Jake Miller:
Facebook: facebook.com/jakemiller
Instagram: instagram.com/jakemiller
Twitter: twitter.com/jakemiller
SoundCloud: soundcloud.com/jake-miller-music