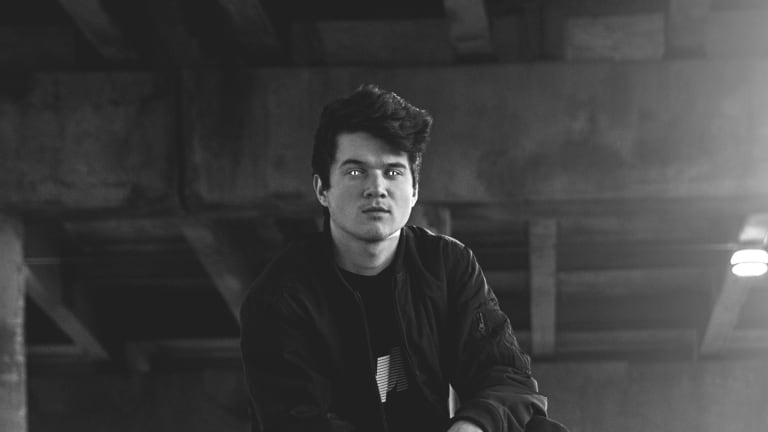 LZRD Returns to Proximity with Emotional Midtempo Progressive Release
D.C.-based LZRD has followed up his highly successful Proximity release "Anything Anymore" with the equally captivating "In Between."
Washington D.C.-based electronic artist LZRD has been carving out his own unique lane in the world of dance music since the release of debut single "Take Me Apart" with Spirix and REMMI on Artist Intelligence Agency in 2016. Since that time, LZRD has worked with well-established labels such as Steve Aoki's Dim Mak, as well as massive industry tastemakers such as Trap Nation's Lowly. imprint and Proximity, the eponymous Geffen-partnered imprint of the legendary YouTube tastemaker.
Aside from the support of his powerful label partners, LZRD's unique approach to progressive, festival-worthy production has also earned him highly sought-after remix opportunities for high-profile musicians both inside and outside the world of dance music. Among them are Rihanna, The Him, Illenium and 3LAU.
With a current total of over 80 million streams across Spotify and YouTube alone, it's no wonder that LZRD has once again returned to Proximity, this time for the direct successor to their previous release "Anything Anymore," a single titled "In Between."
"In Between" is a nostalgic, raw, and emotional tale of how everyone experiences life through a series of struggles and triumphs, all of which are essential in forming the individual we become. It's a message that all listeners can relate to, and LZRD captures the hearts and souls of their fans by reaching out in just such a way as to make them feel heard and understood. LZRD's ultimate message, that there "is no in-between,"  offers fans intriguing and deeply personal insight into the minds of Shull and Haan, something that all music lovers crave from their favorite artists.
Continuing to push his pioneering mid-tempo twist on the rapidly re-emerging progressive house sound, LZRD's music is a perfect fit for the 2019 festival season, and is also a great selection for late-night hangs and for welcoming the day on morning commutes. We expect nothing but big things from LZRD, so keep a close eye on this cutting-edge D.C. artist.
Stream or Download "In Between" today.
FOLLOW LZRD:
Facebook: facebook.com/officiallzrd
Twitter: twitter.com/officiallzrd
Instagram: instagram.com/officiallzrd
SoundCloud: soundcloud.com/lzrd
FOLLOW PROXIMITY:
Facebook: facebook.com/proximity
Twitter: twitter.com/ProximityM
Instagram: instagram.com/Proximity
YouTube: youtube.com/Proximity
SoundCloud: soundcloud.com/Proximity