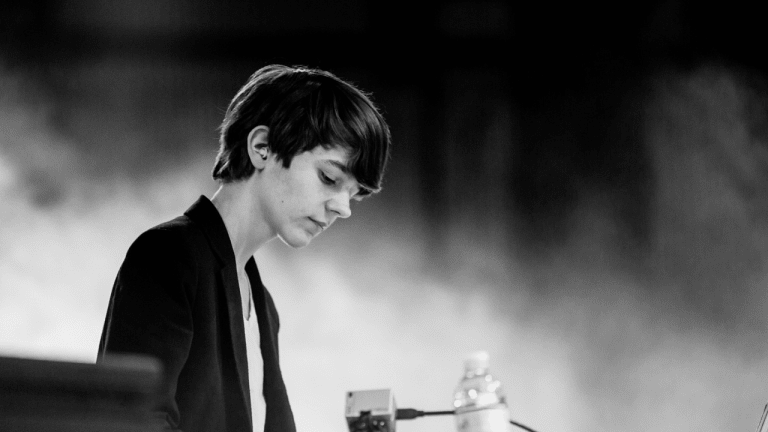 Madeon Drops "Be Fine," Opens Up About Mental Health Struggles
"Be Fine" is the next single from Madeon's Good Faith.
Madeon has officially finished his next album, Good Faith, and to celebrate he's dropped a single from the effort. He's shared more than that, though. The French DJ/producer has delivered "Be Fine" alongside a message detailing his recent struggles with mental health.
"Be Fine" pairs a midtempo beat structure with nu disco-tinged instrumentals and a radio-ready vocal. The song's funky sound design shows that Madeon (real name Hugo LeClercq) never lost his touch in the time off before his 2019 releases.
In announcing the single, LeClercq shed let on his personal struggles in the months leading up to its release. "After debuting the show at [Lollapalooza] I was more spent and depressed than I expected," he wrote in a statement. "I couldn't feel anything at all. It felt wrong finishing and releasing music that celebrated joy when I couldn't feel that joy at all anymore. So I decided to take time and put everything on hold for a bit."
"That's the intimate theme of this work to me: making sense of joy, making sense of darkness," reads a later passage. "Along the way, over more than three years, Good Faith has been on the horizon, the reason I would fight over and over again to get healthy."
LeClercq released his first EP, The City, in 2012. He followed it up with his 2015 debut album, Adventure, which largely put his name in the mouths of EDM fans. Among his other great successes was his Porter Robinson collaboration "Shelter," which spurred a co-headlining tour of its namesake between the two close friends.
LeClercq has yet to announce a release date for Good Faith at the time of writing.
H/T: Dancing Astronaut
FOLLOW MADEON:
Facebook: facebook.com/itsmadeon
Twitter: twitter.com/madeon
Instagram: instagram.com/madeon
SoundCloud: soundcloud.com/madeon