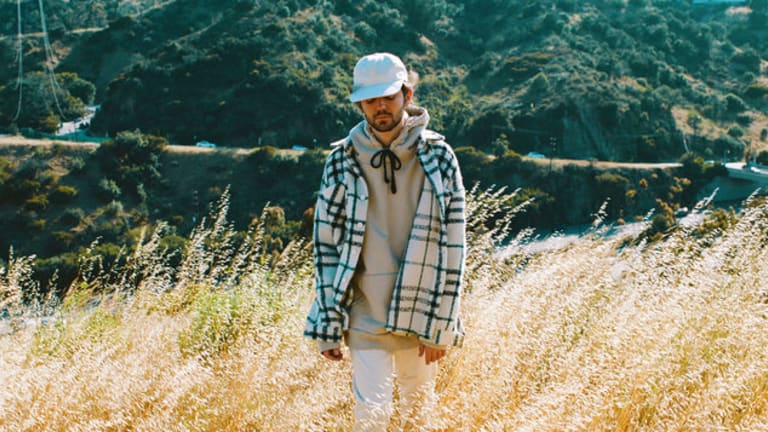 Madeon Drops Official Music Video for "All My Friends"
The spontaneous video accompanying "All My Friends" was directed and edited by Madeon himself.
Madeon released "All My Friends" in May of 2019 on Columbia Records and it played out to be the first track from his upcoming sophomore album, Good Faith. Earlier this week, he shared on Twitter that he was whipping up a quick and spontaneous video for the track that he would release in two days, and now it's out.
The video which features Madeon (real name - Hugo Pierre Leclercq) himself in parts, but has also been directed and edited by him. 
Speaking to Billboard Dance about the inspiration behind the concept, Leclercq said that the inspiration struck during a trip to New York City. A walk through Manhattan rife with surrealistic imagery was what took front and center in the music video. 
Of the music video, Leclercq said:
"I've realized that the familiar can feel exceptional just because of the space your head is at. Those initial first three days in New York, it was a city I had been to before and things I had done before, but somehow, it felt so magical and important, in fact, profound. Colors felt more vivid. The emotion that the music produced seemed more intense. I tried to describe that in the visuals."
The video features flashes of neon and dark, overprocessed imagery over shots of him walking through a field and scenes from an apparent house party of sorts. The chilled-out, psychedelic imagery completely complements the laid-back track. 
Leclercq also surprised fans with another new track, "Dream Dream Dream," which he debuted during the first episode of his brand new radio show Good Faith Radio on Apple Music's Beats 1. He describes the track as embodying the essence of what he wants good faith to feel like. The track which is meant to celebrate the joy one has earned will also be the opening track of the project. 
In lieu of all the new music, the producer also has a headline tour in the works for this fall. Kicking it off at Lollapalooza in Chicago next month, the Good Faith Live Tour is set to make stops across the globe. From South Korea to London and Amsterdam to Paris, 2019 seems to be his year and we are here for it. 
Tickets and a complete list of tour dates can be found here. 
Follow Madeon: 
Facebook: facebook.com/itsmadeon
Twitter: twitter.com/madeon
Instagram: instagram.com/madeon
SoundCloud: soundcloud.com/madeon