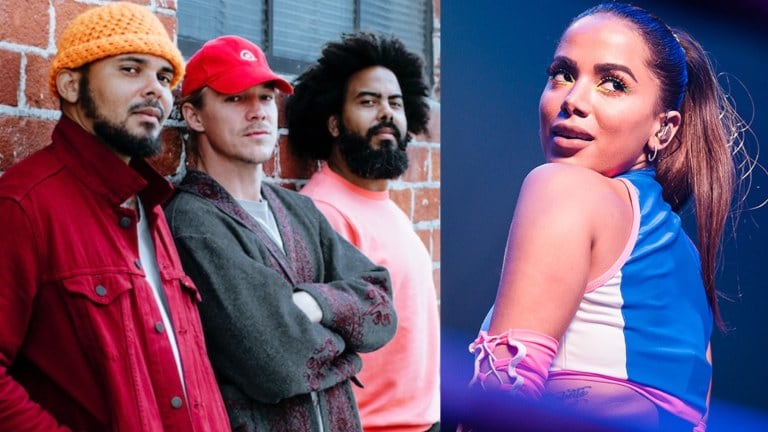 Major Lazer and Anitta Bring the Heat with "Make It Hot"
Major Lazer reunited with Anitta on this fiery new track.
It's been a newsworthy month for Major Lazer. It was reported that Jillionaire parted ways with the group ahead of the final album. Diplo and Walshy Fire recruited collaborator Ape Drums to fill the void. He will begin touring with the group as well as assisting on the production of their fourth album.
Fast forward and we now get the first drop from the new trio titled "Make It Hot" featuring a previous collaborator and friend by the name of Anitta. The track is a vivacious blend of reggaeton and Bollywood influences as the Brazillian singer adds her signature flair. It's a dance-focused track filled with sharp synths and pounding bass. It's going to get dance floors hot and bothered all summer long.
Diplo discussed "Make It Hot" in an interview with Zane Lowe. "We've been working with Anitta for years," he said. "She's one of the biggest artists in Brazil, and a breakout star and someone unique like that is kind of the vibe for Major Lazer." 
This track marks the launch of BACARDÍ's new "Pass the Beat" campaign. "We did the song with them because last year we did 'Jump,' a record with them," Diplo said. "We actually invented a rum with them, a Major Lazer BACARDÍ Rum." 
This release is the follow up to the trio's latest drop with Skip Marley, "Can't Take It From Me." Last fall they dropped an Essentials mixtape. Overall they have kept relatively quiet other than the few comments they have been teasing of their upcoming album Music Is The Weapon for well over two years. No set release date has been set. 
H/T: Thissongissick
FOLLOW MAJOR LAZER
Facebook: facebook.com/majorlazer
Instagram: instagram.com/majorlazer
Twitter: twitter.com/majorlazer
SoundCloud: soundcloud.com/majorlazer