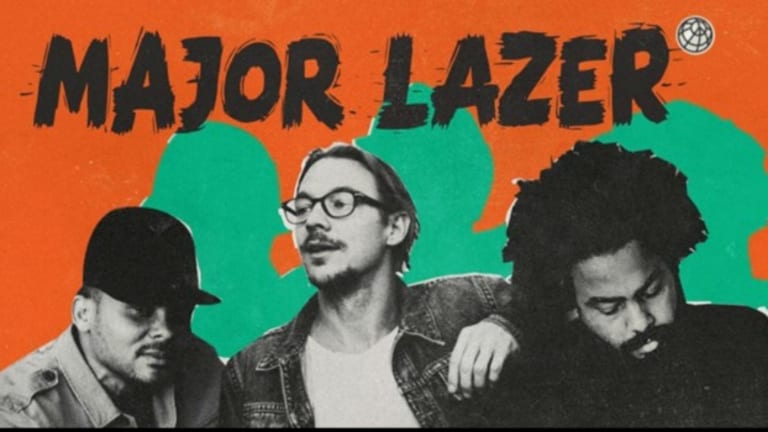 Major Lazer Drops a Unique Interactive Music Video for "Know No Better"
Hands down the coolest video of the year!
Major Lazer have always been one of the most innovative groups in the game. They've become more than just superstars... they're global icons! Just when you thought they've done it all, Major Lazer goes and shakes up the music video world. They teamed up with the new and innovative platform Eko, to deliver a fully interactive music video for their insanely-popular song "Know No Better" Featuring Travis Scott, Camila Cabello, and Quavo.
This video gives users the ability to switch between "dream" and "reality" mode, and have full control over the viewing experience. The "reality" mode features a day in the life of an average teenager practicing his dance moves and being annoyed by his sister. At any time you can switch over to "dream mode" and live out the same day, but with luxury cars, mansions, and supermodels. This video gives you a direct look into the dreams of our protagonist, and captures the dream every teenage kid has when they dream about becoming a famous artist.
An unique video like this is the perfect companion for a song this massive. Since its surprise release last month on the EP titled Know No Better, the track has gathered over 150 million streams. Director Philip Andelman and crew teamed up with Eko to make the video for one of the biggest songs of the year truly special. Executive producer Lihu Roter had this to say about the uniqueness of the video and future of storytelling:
"Major Lazer's creative execution of this parallel story allows audiences to simultaneously step into the shoes of this young dreamer's reality and his dreams themselves, experiencing his aspirations coming true with him in the moment. It's a lean forward experience that's highly engaging, and indicative of what I believe mainstream storytelling will look like in the years to come."
This is one of my favorite videos of the year. I can definitely see other artists implementing this technology and creating some truly fantastic pieces of art. If they can keep making videos as excellent as this, Eko will definitely become a huge player in the music video world.