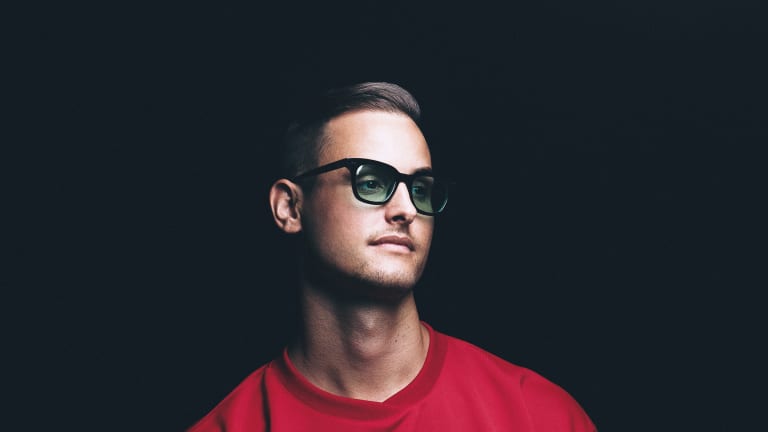 MAKJ Joins Forces with Tropkillaz, Will K and Demarco for "Grow Like This"
MAKJ has teamed up with MTV Brazil award winners Tropkillaz, Will K and Demarco for the global crossover single "Grow Like This" on Aftercluv.
Hot on the heels of his release "Shakalaka" alongside Steve Aoki, Deorro and Max Styler, MAKJ (real name Mackenzie Johnson) continues his wide-ranging, open-format production approach with the crossover Latin/trap record, "Grow Like This," in collaboration with MTV Brazil award winners Tropkillaz, Will K and Demarco.
Complete with crisp, hard-hitting percussion and top-notch, forward-thinking production, MAKJ, Tropkillaz, and Will K's collaborative beatmaking serves as a brilliant compliment to Demarco's island/urban vocal. A fascinating hybrid of trap and Latin sounds, "Grow Like This" couldn't have come at a better time. As festival season starts, the world is ripe for a summery dance/urban crossover, and the authentic Latin infusion strikes while the iron is hot, capitalizing on what is without a doubt one of the fastest-growing trends in the world of music.
Stream or Download "Grow Like This" today.
Since his breakthrough with "Countdown" in 2013 alongside Hardwell, MAKJ has firmly established himself as a top-tier producer both inside and outside the world of electronic music. With his release of "Let's Get Fucked Up" with Lil Jon and "Party Till We Die" with Timmy Trumpet, MAKJ has shown that he is taking his career in a new musical direction that encompasses everything from hip-hop and Latin to the dance music for which he has been so well known up till this point. With shows this summer across Asia, U.S. and the U.K., we're very excited to see what MAKJ does next.
FOLLOW MAKJ:
Facebook: facebook.com/MAKJOfficial
Twitter: twitter.com/MAKJ
Instagram: instagram.com/makj
SoundCloud: youtube.com/user/DJMAKJ
FOLLOW TROPKILLAZ:
Facebook: facebook.com/Tropkillaz
Twitter: twitter.com/tropkillaz
Instagram: instagram.com/tropkillaz
SoundCloud: soundcloud.com/blackbookrecs
FOLLOW WILL K:
Facebook: facebook.com/willkofficial
Twitter: twitter.com/itswillk
Instagram: instagram.com/willkofficial