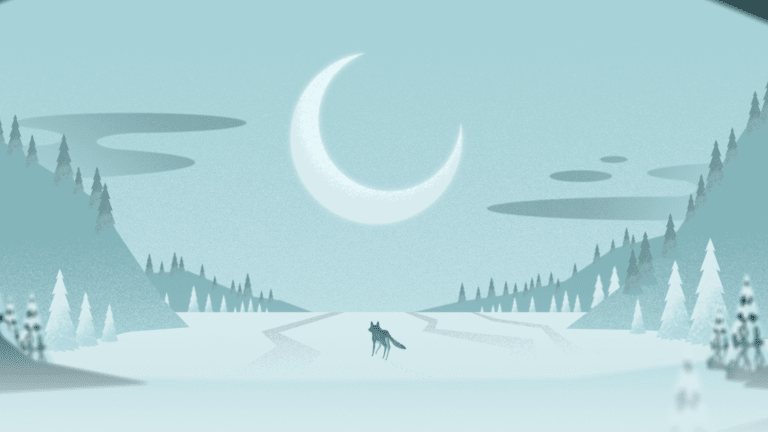 Mako Explores New Territory On Soothing, Soulful Single "Coyote"
Mako's new single "Coyote" on Ultra Music tells a soulful, somber story unlike anything he's made before.
Los Angeles-based artist, producer and songwriter Mako (real name Alex Seaver) just released a gorgeous, indie-infused single titled "Coyote" on Ultra Music. The delightfully textured song tells a soulful, somber story in which Seaver showcases his musical prowess through with a complex, guitar-driven melody and rich, passionate bass lines.
Released alongside a fantastic animated video, "Coyote" is a hauntingly beautiful track that is deceptively intricate and yet elegantly simple. Layered with dissonant guitars, Seaver's digitally warped vocals, and an array of organic electronic elements and eclectic drum patterns, "Coyote" blends driving yet minimalistic rhythms, orchestral instrumentation, and unique arrangements and time signatures that are nearly unheard of in dance and pop-based music. 
At times, the muted bass of "Coyote" borders on IDM; the synths flirt with experimental electronica, and the ethereal keyboards edge toward ambient, atmospheric territory. The result is a deeply immersive soundscape that is both dark, chaotic, stunning, and ultimately, impossible to categorize. 

Speaking about "Coyote", Seaver said:
"I can't imagine the song fitting easily into any existing box of music... You've got the tenets of what makes my music mine, like orchestral and cinematic elements playing through it, my voice and my sensibility of songwriting, which is more pop-melodic, but with melancholic lyrics. But then the song just goes off into the woods for a while. I can't properly describe what this track is in less than a monologue, but it's probably one of the things I like most about it."
"Coyote" offers fans an exciting first glimpse into Mako's new creative direction, which Seaver plans to traverse more fully in his forthcoming album, scheduled for release in the fall of 2019 via Ultra Music. As the lead single off the album, "Coyote" represents an exploration in pure creative freedom for Mako.
Stream or Download "Coyote" today.
FOLLOW MAKO:
Website: wearemako.com
Facebook: facebook.com/WeAreMako
Instagram: instagram.com/wearemako
Twitter: twitter.com/WeAreMako
Soundcloud: soundcloud.com/wearemako
FOLLOW ULTRA MUSIC:
Website: ultramusic.com
Facebook: facebook.com/ultramusic
Instagram: instagram.com/ultramusicofficial
Twitter: twitter.com/ultrarecords
Soundcloud: soundcloud.com/ultrarecords